Collins accuses Government of being apathetic towards Covid-19, criticises kindness focus
Author

Publish Date

Mon, 1 Mar 2021, 10:30am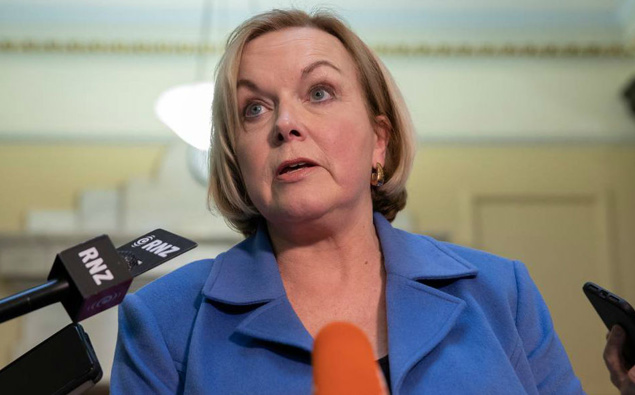 Follow the podcast on
Collins accuses Government of being apathetic towards Covid-19, criticises kindness focus
Author

Publish Date

Mon, 1 Mar 2021, 10:30am
National's Judith Collins believes public support for the Government's Covid-19 response is shifting.
The Opposition leader told Mike Hosking people want to make sure that if they're following the rules - other people are too.
Collins says Jacinda Ardern's constantly telling people to be kind - but sometimes you can be so kind to a few people, that everyone else ends up paying the price.
"Being kind to someone who has a test, is told to stay home, has the symptoms and goes to the gym, I'm sorry but how is that being kind to everyone else?" 
She says the Government's apathetic about the pandemic.
They started off with a hiss and a roar, but a year later, Collins says if people don't self isolate or do what they're supposed to, they basically just get told they're a naughty boy or girl.
"Just listen to it. It's all about 'only if people do the right thing' - yeah, that's why we have laws."
National's Covid-19 response spokesperson Chris Bishop said that was a good move, but the Government needed to go further.
He told RNZ that New Zealand's "high-trust model" was starting to break down and a new approach was called for.
"It is time to start knocking on people's doors and making sure that when people are meant to be isolating for two weeks, they actually are doing so," Bishop said.
"And if they're not, let's appropriately punish them and make sure people know about that so other people don't do it as well."
Offenders should be fined, Bishop said.
"People haven't felt the pressure to follow the rules because there are no sanctions."
"Other countries have faced similar problems," he said. "Taiwan does have strict requirements around self-isolation and the key point there is they actually go and check and that's not really what's happening at the moment ...
"We should be going to check up on those people, we should be calling them, we should be knocking on their door, and potentially looking at video-conferencing them."