John Hawkesby: Remembering Philip Sherry, a 'gentle giant' of NZ screens
Author

Publish Date

Mon, 19 Jul 2021, 10:06AM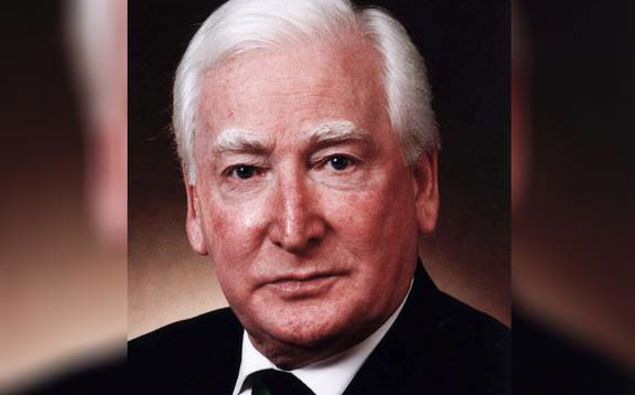 John Hawkesby: Remembering Philip Sherry, a 'gentle giant' of NZ screens
Author

Publish Date

Mon, 19 Jul 2021, 10:06AM
Philip Sherry - the former TV presenter and one of the most recognisable faces on New Zealand screens - has died aged 87.
Sherry had a lifetime of distinguished public service and news reading from the early 1960s, and career that spanned a number of broadcasters including NZBC, TV One, South Pacific Television, TV3 and Radio NZ.
Former news presenter John Hawkesby told Mike Yardley Sherry was a gentle giant of New Zealand's screens.
"I remember growing up going to school, my parents had a certain radio station on and Philip was reading the news, and that's the first time I ever heard him. Later we both worked at South Pacific Television on different news programs, but I remember him with great affection. He always had this calm reassurance, he was kind of... our Walter Cronkite - the famous US anchor," Hawkesby said.
"He was slightly old school, I would describe him now as an absolute classic broadcaster.
"I remember a famous quote he once made, somebody asked him 'what makes a great newsreader?' And he replied 'sobriety and a great set of eyebrows', and I always thought that was a killer line."
Sherry formed a familiar news tandem with Tom Bradley to a generation of TV news viewers at TV2 from the mid-1970s.