Nicky Stevens' mother: 'There will always be an empty place at Christmas'
Author

Section

Publish Date

Wednesday, 19 December 2018, 10:24AM
Jane Stevens, the mother of Nicky Stevens who took his own life while in the care of Waikato DHB's mental health facility in 2015. Photo / Alan Gibson
The parents of Nicky Stevens, who took his own life while in the care of Waikato DHB's mental health facility in 2015, will meet the Health Minister David Clark to discuss damning Coroner's rulings.
It comes after a Coroner's report into their son's death found it was avoidable and his treatment at Waikato DHB's mental health facility was not up to scratch.
The 21-year-old's mother, Jane Stevens told Mike Yardley the meeting has been a long time coming.
"It's been four years coming. We have tried multiple times in the past to meet with the former Minister Jonathan Coleman and been refused every time so we are pleased that David Clark has agreed to meet with us, it's just a pity that it's been this long."
She said the Coroner's report was "bittersweet" for the family.
"It's been hard to read but we have finally been vindicated in our concerns regarding the poor treatment that was provided to our son and the DHB's failure to keep him safe."
"We have lost our son and he's not coming home for Christmas. There is going to be an empty place at our table and not just this year, next year and every year after that."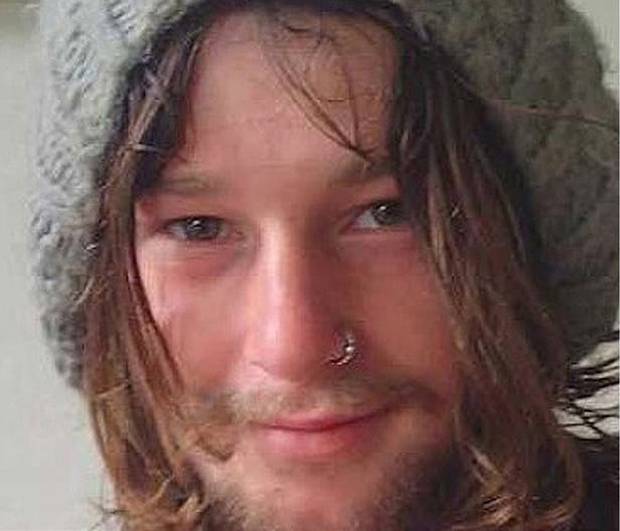 Nicky Stevens was found dead in the Waikato River three days after walking off from the Henry Rongomau Bennett Centre where he was an in-patient. Photo / Supplied
Stevens said, "we want to discuss the Coroner's recent findings that the circumstances surrounding our son's death make it quite clear that the mental health system is in urgent need of being overhauled and significant changes implemented"
"The findings of the Coroner were very damning of the Waikato DHB. He was unequivocal in stating that they had failed in their duty to provide the level of care that our acutely ill son needed."
"He concluded that Nicky's death was avoidable and that the DHB had failed to undertake things like adequate risk analysis, safety process, their communication was incredibly poor and their leave processes."
"They failed to include us as whānau in what turned out to be crucial, life and death treatment decisions."
Within the coroner report, Coroner Bain directed that submissions made by Nicky's family, including older brother Tony, be considered by the Government Inquiry into Mental Health and Addiction.
They included; the establishment of an independent IPCA type body to investigate health-related complaints, and a funded, independent whanau advocacy service to help families having difficulties in the mental health system.
They also recommended the provision of a safe environment for at-risk patients to smoke on hospital grounds, and a review of current systems to ensure the genuine partnership between mental health services, service users and whānau.
Earlier in the year Nicky's father Dave Macpherson told Mike Hosking the recommendations from the Government's mental health inquiry are "underwhelming" and "short on concrete action".
The 200-page report makes 40 recommendations including the urgent completion and implementation of a national suicide prevention strategy. 
He said he is disappointed by the report. 
"I was more optimistic before I saw the report than after. There is a lot of same old, same old. There's a lot of good words and the discussion is good but it's a little short on a lot of concrete actions."
"They are not talking about changing who runs mental health, it's the same people in the DHBs and the Ministry of Health that have been, for instance, not even wanting the inquiry up until there was a new government a year ago, so yeah, it isn't thrilling me." 
However, he said there are some good bits too.
"The establishment of a Mental Health Commission rather than rolling it in into the general health and disability sector an overdue move. It should never have been taken away and we have seen in the past that has driven some better action from governments."
"Once that kicks in, I think there will be some good things come out of it and I think they will monitor the effects."
One of the recommendations includes a 20 per cent reduction target in suicide rates by 2030.
Macpherson says while any reduction is good, the Prime Minister promised a zero suicide target which she hasn't delivered.
"Any reduction is fantastic because we have been going North not South for quite a few years there, but over 12 years only reducing it by 10 or 11 a year, that's not much."
"The Prime Minister, last year, said there would a commitment to a zero suicide target or vision at least, and look everyone knows it's going to be really hard to get there and there are times when best will in the world sort of thing you can't control that, but that's one of the most underwhelming things of the whole report."
"To just say in 12 years we are going to reduce it by 120 and we are still going to have 430 suicides and that's going to be okay? I don't think so." 
The report also recommended stricter regulation for the sale and supply of alcohol.
However, Macpherson said he doesn't think alcohol is the driving New Zealand's mental health problems.
"It is a drug and it does cause problems but I think that's always been in the case. There are some other drugs, synthetic cannabis and P and things like that, that lead more directly to mental health problems and cause a lot of strife within some of the acute mental health units."
"They need to find a better way of handling that, at the moment it's all mixed in with general mental health problems and I would be focussing more on that area than on alcohol." 
Timeline of events March 9, 2015
8.44am:
Nicholas Taiaroa Macpherson Stevens goes on first unescorted leave returning at 8.53am.
9am: Multidisciplinary meeting to discuss Nicky's treatment. Psychiatrist responsible not informed Nicky breached leave conditions on March 8. Agreed plan of two unescorted leaves per day.
9.15am: He requests escorted leave and it is denied. Allowed to leave between 9.18am and 9.27am.
10.19am: Nicky is escorted to the dairy across the road returning about 10.40am.
11am: He requests leave again and was denied. CCTV captures him leaving the ward anyway between 11am and 11.08am unescorted.
12.29pm: Nicky goes on unescorted leave. He is caught on CCTV kneeling in the foyer with his arms around his torso, swaying, but at least one staff member walks by, ignoring him.
12.45pm: When Nicky fails to return a psychiatric assistant tells his nurse.
1.15pm: Psychiatric assistant notifies Nicky's nurse again of the breach.
1.30pm: Nicky's friends arrive and ask for him.
1.57pm: Another nurse goes to look for Nicky.
2pm: Nicky's nurse rings Stevens to say her son is missing.
2.20pm: Stevens rings his flat but Nicky is not there.
2.30pm: Stevens rings the DHB in distress and speaks to the ward manager. The manager tells Stevens police are doing everything they can to find Nicky despite the fact Nicky has not been reported missing to police.
2.38pm: Nicky's nurse rings police northern communications centre, not through 111, and reports Nicky missing. The nurse gives a conflicting account of Nicky's risk of harm and no police are assigned to a search.
2.40pm: Stevens races to the Waikato River in Hamilton and finds no searchers.
4pm: Hospital security begin a search.
1am: A Henry Rongomau Bennett Centre staff member notices a fax reporting Nicky missing to police has not gone through properly. The report is also incomplete.
March 11, 2015: Police begin search for Nicky.
March 12, 2015: Nicky's body is found in the Waikato River in Hamilton.
WHERE TO GET HELP:
If you are worried about your or someone else's mental health, the best place to get help is your GP or local mental health provider. However, if you or someone else is in danger or endangering others, call 111.
If you need to talk to someone, the following free helplines operate 24/7:
DEPRESSION HELPLINE: 0800 111 757
LIFELINE: 0800 543 354
NEED TO TALK? Call or text 1737
SAMARITANS: 0800 726 666
YOUTHLINE: 0800 376 633 or text 234
There are lots of places to get support. For others, click here.​