James Shaw says not to read 'too much' into PM's words
Author

Publish Date

Mon, 19 Oct 2020, 7:49AM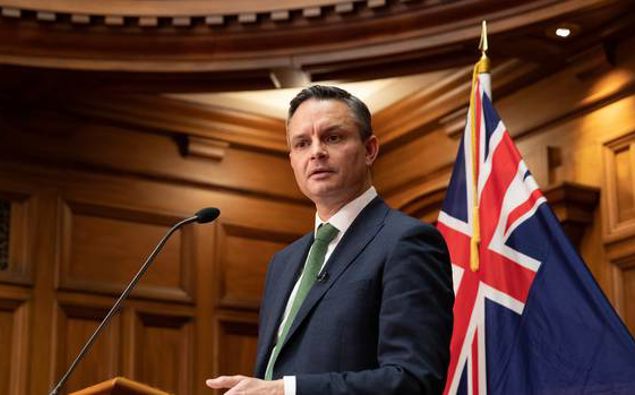 James Shaw says not to read 'too much' into PM's words
Author

Publish Date

Mon, 19 Oct 2020, 7:49AM
The Green Party's trusting Labour will want to form a coalition.
It plans on holding a caucus meeting tomorrow, but no coalition talks have been scheduled yet.
Greens co-leader James Shaw told Mike Hosking on NewstalkZB this morning not to read "too much" into the Prime Minister's words so far about a potential coalition arrangement with Labour, and they want to just "see how it goes".
He had spoken to Ardern since Saturday.
"We congratulated each other on respective wins on Saturday. It was obviously a huge night for Labour, they made history, and so did we. We said, 'Good on ya, and we'll talk in the coming days'."
They had caucus this morning, inductions for new MPs, but over the next few days they'd look to set a meeting up with Labour. There was no specific meeting set, but this was not necessary, Shaw said.
"We didn't know how the election was going to pan out, we've got to let the dust settle," Shaw said.
The Greens had previously set out six priorities.
"We will be sitting down and saying what can we do on these priorities?"
When Hosking asked what the Greens would do if Labour said they didn't want to honour them, he said: "They won't say that... it has been a good partnership... we have a constructive working relationship.
"We've spent the last three years in Government together.
"We have a lot of shared ideas and shared vision for how we want our country to go forward."
The idea all their priorities would be rejected was an "absurd statement", Shaw said.
"I think people think it is more transactional than it is. We have spent the last three years in Government together."
But the relationship this time was different to 2017, when Labour needed the Greens, as opposed to this election when Labour could govern alone.
Shaw said he still thought they could bring something to any new Government, with highly specialised and focused ministers.
Having a larger majority in the house would affect things like select committee membership, and they also needed to look ahead to 2023.
"There are a lot of good reasons to continue the partnership we have had."