PM speaks to Mike Hosking about transtasman travel bubble launch
Author

Publish Date

Wed, 7 Apr 2021, 9:01AM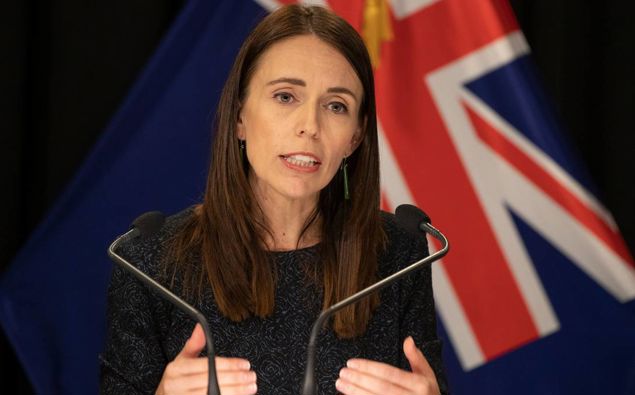 PM speaks to Mike Hosking about transtasman travel bubble launch
Author

Publish Date

Wed, 7 Apr 2021, 9:01AM
Prime Minister Jacinda Ardern has already begun her hard sales pitch to Aussies, promoting New Zealand to Australians as a "safe place to bring your family to visit".
But the launch of the quarantine-free transtasman travel bubble in less than two weeks also comes with a "flyer beware" warning.
Ardern is this morning doing a round of Australian media to persuade would-be transtasman travellers to visit New Zealand, with at least four major TV and radio interviews.
Although she said she was "excited" about the bubble coming into force from April 19, she warned that quarantine-free travel would not be the same as it was before Covid.
There is a chance - if an outbreak occurs - of people being stranded on either side of the Tasman, or facing suddenly having to go into managed isolation upon their return.
"Those undertaking travel will do so under the guidance of 'flyer beware'," Ardern said yesterday.

"People will need to plan for the possibility of having travel disrupted if there is an outbreak."
There would be no Government assistance to anyone who gets stuck, Ardern confirmed.
Ardern told Newstalk ZB's Mike Hosking this morning 1000 MIQ spaces would be freed up by the transtasman arrangement and 500 of those spaces would be kept as a "contingency".
She said there were a range of demands on MIQ facilities.
"We already have buffers - we've always needed that," she said.
Ardern said they were now looking at the other low-risk areas such as the Pacific Islands to use the additional spaces.
Hosking quizzed the PM about why MIQ wasn't opening up further, particularly to allow overseas workers in to help the horticulture industry and others.
Arden said New Zealand was one of the few countries in the world operating an MIQ system effectively and because of this the economy had not been crippled.
Ardern said the matter of when vaccinated people would be allowed to travel to NZ without then being asked to quarantine was an "open question".
She said the government was still trying to gauge whether the vaccine stopped transmission and once they had more data around that then a travel passport could be considered.