Jacinda Ardern and Mike Hosking exchange Christmas presents
Author

Section

Publish Date

Tuesday, 11 December 2018, 8:28a.m.
Mike Hosking and Prime Minister Jacinda Ardern exchanged gifts this morning.
Prime Minister Jacinda Ardern and Mike Hosking exchanged hilarious Christmas presents this morning. 
During her regular Tuesday morning timeslot, the Prime Minister presented Hosking with a framed picture of the pair riding Lime Scooters together.
"It's a photo of you and I together, Jacinda on Lime Scooters. It's absolutely fantastic," Hosking said.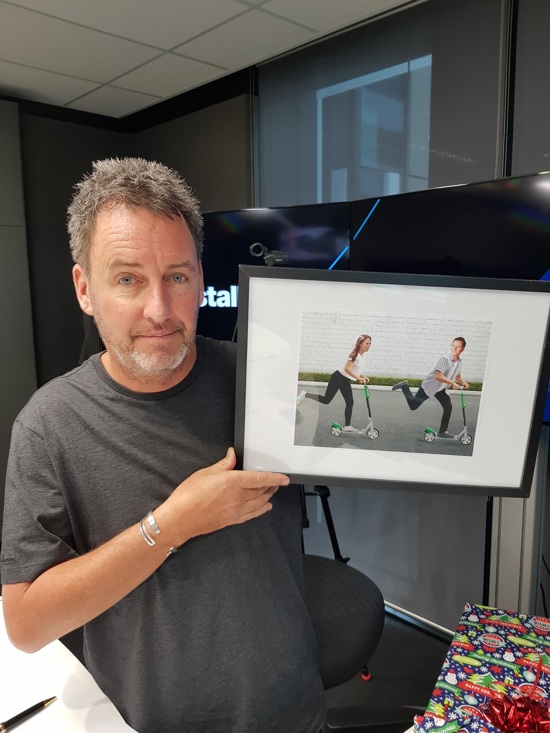 Mike Hosking with his gift from Jacinda Ardern. Photo / Newstalk ZB
In exchange, she was presented with a t-shirt with a picture of Mike Hosking holding a vacuum cleaner on it.
"It's a t-shirt that says, "don't touch the Hosk" and it's a lovely picture of Mike with what appears to be his vacuum cleaner. That's lovely. Thank you," she said.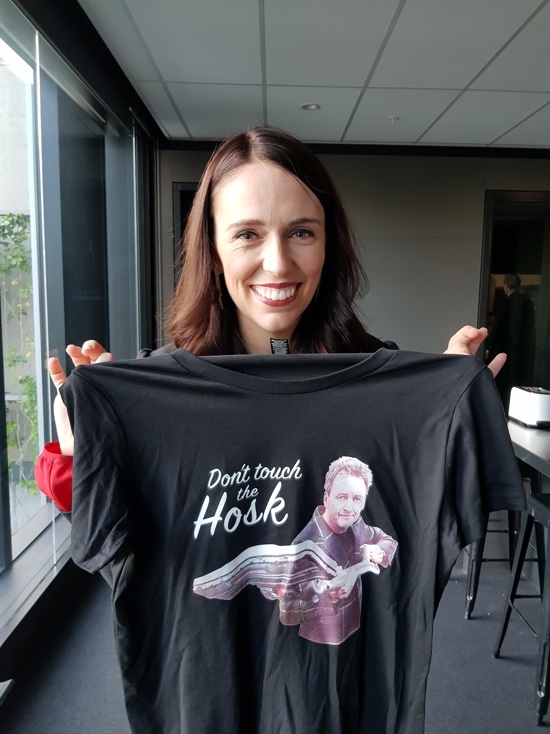 The Prime Minister with her gift from Mike Hosking. Photo / Newstalk ZB
"That to be fair, is an extremely limited edition there, it is one of only one of a dozen in the world and you have one-of-one. I have noted your jacket and in fact it's perfect," he said. 
"You and I clash on a weekly basis, but I appreciate our time together each week and it's valuable and I look forward to it in 2019."