Expert blasts Govt's alert level changes, calls them 'political theatre'
Author

Publish Date

Thu, 18 Feb 2021, 8:07AM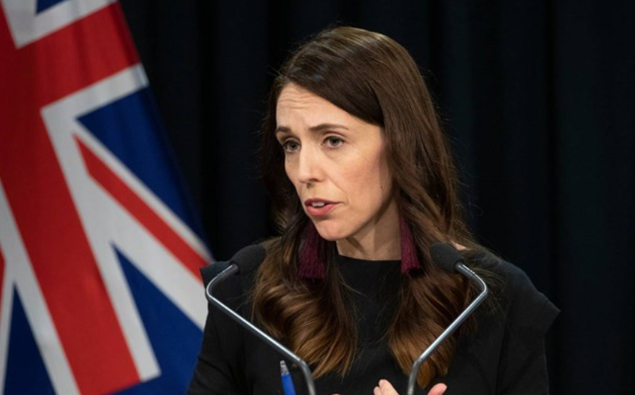 Expert blasts Govt's alert level changes, calls them 'political theatre'
Author

Publish Date

Thu, 18 Feb 2021, 8:07AM
A health expert has blasted the Government's alert-level responses of the past week, saying people were becoming confused over an inconsistent approach - and distressed at the "political theatre" of the Beehive announcements.
Aucklanders are waking up to more freedom today but the source of the latest outbreak, which now involves six confirmed community cases, remains unknown.
And Prime Minister Jacinda Ardern is warning that although the outbreak is contained, there is "every chance" more community cases will be found.
But both she, and Director-General of Health Ashley Bloomfield, are confident the Auckland outbreak has been "contained".
However, Auckland University medical professor Professor Des Gorman said today the Government was "all over the place" in determining the level of risk.
Asked by Newstalk ZB's Mike Hosking whether the move to level 2 was the right call for Auckland, Gorman said: "It really depends upon how you view risk and what risk you're prepared to live with.
"I'd say that over the last week it's been impossible to follow the response of the Government in terms of determining what the level of risk is that they're living with.
"For example, the Ministry of Health on Saturday night decided not to tell the Government for 12 hours - for 12 hours, according to the Prime Minister - that there was an outbreak, which meant that any opportunity she had to shut down the Big Gay Out and America's Cup [on Sunday] had gone.
"You have to say that in that context, we're prepared to live with a lot of risk. And then we went to level three which means we're not prepared to live with any risk at all. And now we've gone to level two, which means we're prepared to live with a modest level of risk.
"I think we're all over the place in terms of our risk acceptance.
"What's the right thing to do, depends entirely on how much risk you're prepared to live with. I don't think we've sorted that basic premise out."
Gorman believed the responses were being driven by optics, not science.
"Certainly, if you take Sunday for example if we need to be in level three - and you and I would say that was a reasonable response to the unknown at the time - then how on earth did they let the Big Gay Out go and the America's Cup go ahead?
"Those public meetings are the very antithesis of managing risk. So it's that inconsistency that makes it very hard for me to look at it to say I can't see what the scientific pattern.
"It makes it very confusing.
"No wonder people are anxious and when you add that political theatre we are seeing in terms of the level announcements. People are becoming quite distressed by all this and part of that is, they simply can't see any predictability to the response.
"It's almost like tonight's winner is level three."
Auckland will stay at this alert level until Monday when Cabinet will make the call as to whether Auckland can move back down to level 1.
Although pleased to be able to move New Zealand's biggest city out of lockdown, Ardern was clearly not wanting to appear complacent. "I will never be comfortable with Covid-19," she said.
"There is an indescribable anxiety which comes with the daily grind of managing a pandemic and I think we all feel it. But you do learn things – you undoubtedly learn things."
She also defended the three-day lockdown against those who said it was a "false alarm".
"I think everyone would agree it was much better to have a 72-hour [lockdown], than make the wrong call and have 72 hours of a community outbreak."
But New Zealand is not completely out of the woods yet.
"There is every chance we will find further cases," Ardern said.
Any of those cases, however, are expected to be linked to the current community group.