Health Minister 'disappointed' after Covid pair roam free
Author

Publish Date

Wed, 17 Jun 2020, 9:54AM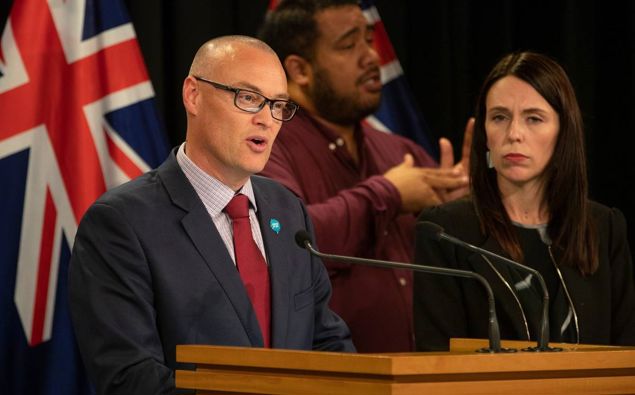 Health Minister 'disappointed' after Covid pair roam free
Author

Publish Date

Wed, 17 Jun 2020, 9:54AM
Heads could roll after two women weren't tested for Covid-19 before leaving quarantine in Auckland.
Compassionate exemptions have been suspended after the women, who'd flown in from Britain, tested positive for Covid-19 after driving to Wellington.
Health Minister David Clark told Mike Hosking that he spoke to Director-General of Health Ashley Bloomfield on the phone last night, and told him compassionate exemptions needed to stop. The call appears to have been terse.
"I have expressed my frustration. The Director-General is absolutely committed to putting this right."
Pushed hard by Hosking on why no one was held to account - citing Clark's own lockdown breaches as well as previous controversies involving MPs Phil Twyford, Iain Lees-Galloway and Clare Curran - Clark said: "I have certainly been demoted, Mike."
"I am not interested in a witch-hunt. I want this to be fixed and that's why I want this thoroughly investigated.
"New Zealanders have sacrificed a huge deal to ensure we don't have community transmission."
In a Facebook Live post on Tuesday evening, Ardern said standards had not been met. "This case is clear - our expectations ... have not been met in this instance," she said.
"The two cases that came in from overseas that were announced today were not announced under the circumstances that we would have expected at our border."
Clark told Hosking this morning: "I want it fixed. That's my first priority. There will be consequences if it's found people have failed in their duty. I am quite certain that people who have made this mistake will not be making it again.
"We have to find out exactly what happened...it's fallen short of what New Zealanders expect. I am very disappointed.
He said health officials needed to do more than just tests.
"We need a thorough medical check when people are leaving. I don't think that just testing is enough, because we know people return false negatives. We need assurance that peoper interviews are being done as well."