Chris Hipkins on the vaccine rollout to immunise border workers
Author

Publish Date

Tue, 23 Feb 2021, 9:26AM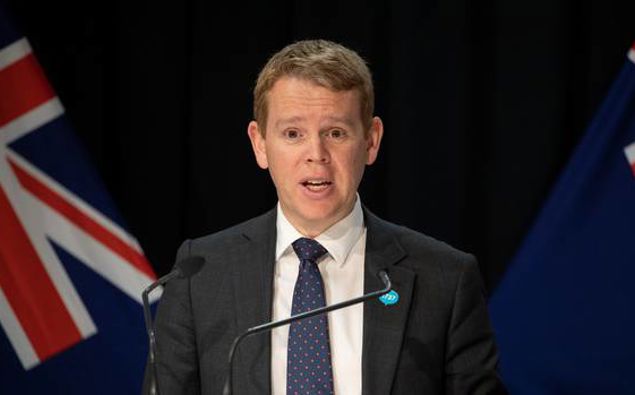 Chris Hipkins on the vaccine rollout to immunise border workers
Author

Publish Date

Tue, 23 Feb 2021, 9:26AM
Reassurances there's enough vaccines to fully immunise border workers - and their households.
The Government plans to vaccinate more than 12,000 at risk staff over the next two to three weeks.
Jabs are well underway in Auckland and Wellington, and will be rolled out in Christchurch from tomorrow.
Covid-19 Response Minister Chris Hipkins today said there was enough vaccine for a second booster jab to be given to all border workers and their families.
He told Newstalk ZB's Mike Hosking that MedSafe was working through the approvals process for the three other vaccines expected to be administered to the remainder of the population later in the year.
At this stage, the timetable still remained for this to happen in the second half of the year.
A second shipment of the Pfizer vaccine was expected in the near future, with further smaller batches arriving regularly over the next couple of weeks, Hipkins said.
Hipkins said the remaining vaccines would gain Medsafe approval before any deliveries.
He said when the larger rollout happened later in the year people would not get a choice of vaccine.
"Ultimately it will mostly be determined by logistics," he said.
Hipkins said it would depend on the efficacy of the vaccine to achieve herd immunity and it's success in reducing transmission that will determine whether border restrictions were eventually relaxed.
Wilson's calls came just before Auckland moved back to alert level 1 at midnight, after a week of restrictions to contain and trace the Valentine's Day cluster.
Another family member of the previously confirmed cases tested positive yesterday but they were already in quarantine as a precaution so the case was deemed "very low" risk.
Eight people have tested positive from the outbreak, which is considered well-contained even though the source of the transmission is still a mystery.