Chris Hipkins: India travel suspension a 'last resort'
Author

Publish Date

Fri, 9 Apr 2021, 9:17AM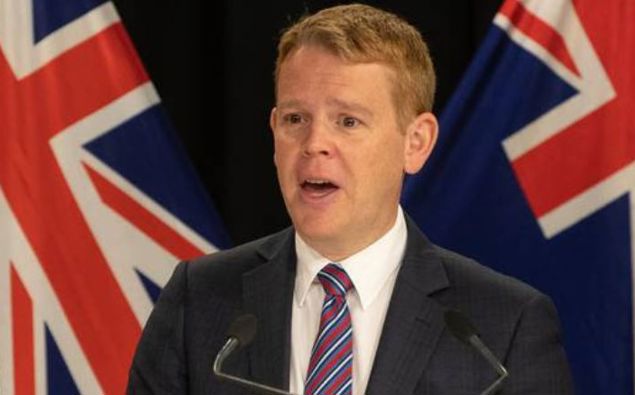 Chris Hipkins: India travel suspension a 'last resort'
Author

Publish Date

Fri, 9 Apr 2021, 9:17AM
Prime Minister Jacinda Ardern is not ruling out extending the unprecedented Indian travel suspension to other high-risk countries in order to keep New Zealand Covid-free.
She, and her director general of health, Dr Ashley Bloomfield, were yesterday at pains to point out that outside New Zealand's borders, Covid-19 is ravaging countries such as Brazil and the US.
Keeping New Zealand's Covid-free status was a key reason Ardern announced there will be a two-week suspension of all travel from India to New Zealand.
New Zealanders currently in India will not be able to return home between April 11 and April 28.
Covid Response Minister Chris Hopkins said this morning it was a "last resort".
There were a large number of infected cases coming in from the sub-continent and it was "justified for a short time", he told Mike Hosking on Newstalk ZB.
He said officials would look at what more could be done on either side of the border to protect New Zealanders from infected cases, including examining pre-departure testing in India.
"So we can look at should the requirement be closer to the point of departure, are there other forms of testing we could do in India," said Hipkins.
A security guard at the Grand Millennium MIQ yesterday tested positive for Covid-19.
Hipkins told Hosking that health staff would be going "line by line" through lists of contracted employees to see if everyone had been vaccinated.
The security guard was a contracted worker, not a government employee.
"This is a very clear case of a person that should have been vaccinated," Hipkins said.
"They had several opportunities to be vaccinated, they didn't take up those opportunities so we need to understand why that was. Ultimately we're getting into that phase where those people won't be working at the border any more."
He said expectations of contracted workers in MIQ were clear when it came to vaccinations.
However, rates of vaccinations appeared to be lower in the "fluid" contracted border workforce, with Hipkins saying this was due to rosters and the casual nature of jobs.
The Government would now be working with the contractors to make sure the health requirements were clear, including plans for what happens to staff who were not or did not plan to be vaccinated.