Covid Minister: Waiting for Pfizer jab means we get the best vaccine
Author

Publish Date

Wed, 19 May 2021, 9:40AM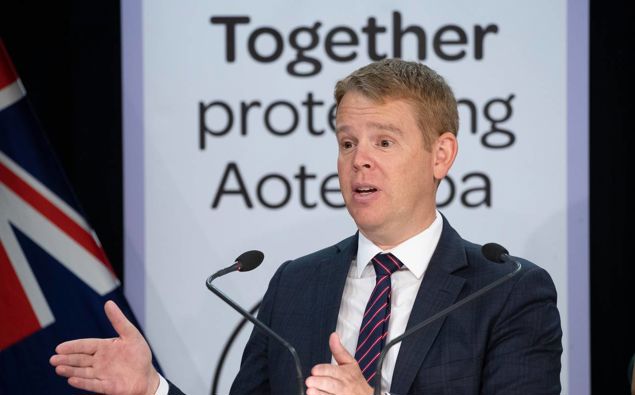 Covid Minister: Waiting for Pfizer jab means we get the best vaccine
Author

Publish Date

Wed, 19 May 2021, 9:40AM
The Government is describing the Covid-19 vaccine roll-out as a work in progress.
The Auditor-General isn't confident we'll all be vaccinated by the end of the year.
He says we need an extra four and a half thousand vaccinators, our information systems aren't up to scratch, and the Government needs to communicate better.
Covid-19 Response Minister Chris Hipkins told Mike Hosking the Ministry of Health has been addressing the concerns the Auditor-General's raised.
"I think the Auditor-General has highlighted where some risks lie. I think the Ministry of Health have the opportunity now to make sure those risks are mitigated before something goes wrong."
He says Pfizer agreed to deliver the extra 8.5 million doses to get us to the 10 million mark.
"They also did say 'but, it won't be until July', so we went into that knowing we would have to wait a bit longer to get the vaccines, but it meant we got one of the best vaccines on the market."
Meanwhile, an amendment to the Medicines Act will be pushed through Parliament today.
It follows a High Court ruling that the provisional consent for the wider use of the Pfizer vaccine, could be problematic.
Hipkins says the approval of the vaccine, and some other medicines, has stretched the criteria because they're meant to be for a limited number of people.
"The courts have interpreted that law in a way that it has not been interpreted for many decades, so Parliament can easily fix that by changing that particular provision."
LISTEN ABOVE