9000 Kiwis vaccinated; Govt under fire over 'confusing' messages
Author

Publish Date

Wed, 3 Mar 2021, 9:51AM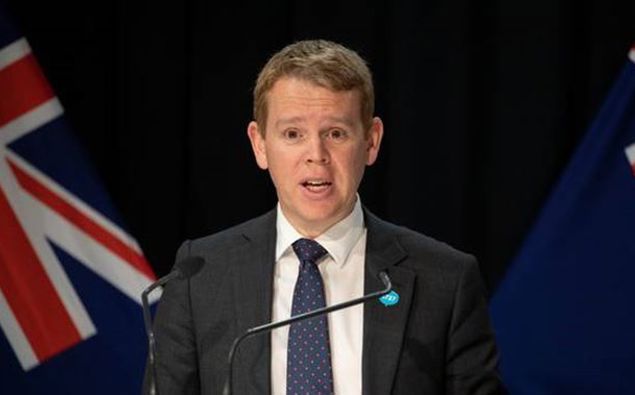 Follow the podcast on
9000 Kiwis vaccinated; Govt under fire over 'confusing' messages
Author

Publish Date

Wed, 3 Mar 2021, 9:51AM
There are no new community cases overnight as between 8000 and 9000 Kiwis have already been vaccinated, says Covid Response Minister Chris Hipkins.
But the Government faces criticism that some of its pandemic communications have been too confusing and Covid tracing is not up to par.
Hipkins rejected suggestions on Newstalk ZB this morning that the continued lockdown was embarrassing when there were no new cases. He told broadcaster Mike Hosking it was "encouraging".
"I think we're back to where we were two weeks ago. Ultimately we want to get out of lockdown as soon as we can... we're working at speed to make sure we can get decisions as quick as we can," Hipkins said.
He said the last thing he wanted was to go back into lockdown.
He revealed "eight or nine thousand" people had been vaccinated already, this was ahead of schedule.
Frontline health workers would start getting their jabs this week.
Hipkins said contract tracing surged up and down and didn't necessarily hit the targets.
He said the metrics were designed to deal with ongoing events not ones that "pop up and pop down".
On managed isolation breaches, he said: "Some of these breaches are relatively minor; where they are more serious, we look at taking further action."
Some people "just stepped outside their rooms" and their breach was not an issue.
"There is no absolutely risk-free option," he said.
Hipkins rejected the idea of keeping all arrivals in their hotel rooms.
He said however MIQ was run, there was always going to be risk.
"We've dealt with fewer outbreaks than they've dealt with in Australia," he said, when Hosking made a comparison to the way MIQ was run over the ditch, arguably much more strict in areas.
Hipkins spoke about MIQ price rises. Some money was being chased from those who had been through isolation but generally people were paying.