Ashley Bloomfield on Auckland's latest community cases of Covid-19
Author

Publish Date

Wed, 24 Feb 2021, 9:37AM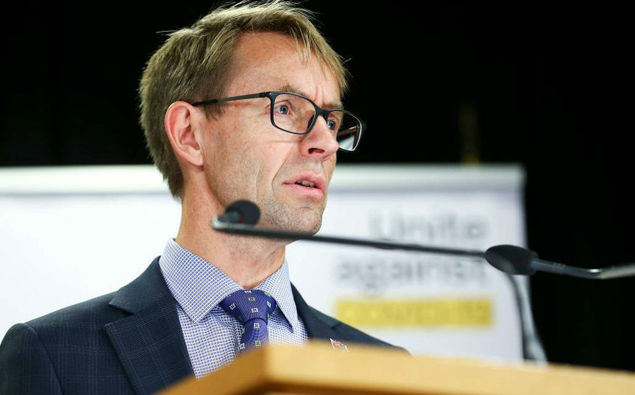 Ashley Bloomfield on Auckland's latest community cases of Covid-19
Author

Publish Date

Wed, 24 Feb 2021, 9:37AM
Health officials are taking no chances with Auckland's latest community cases of Covid 19.
Another student at Auckland's Papatoetoe High School tested positive for the virus yesterday -- and two of her siblings tested positive last evening.
One of the positive cases worked at Kmart Botany on Friday and Saturday nights.
Director General of Health Ashley Bloomfield told Mike Hosking anyone who visited the store after 4pm Friday or Saturday needs to self-isolate immediately.
Bloomfield told Newstalk ZB's Mike Hosking that genome sequencing overnight had shown the same strain of virus as the first student who tested positive for Covid-19 at Papatoetoe High School.
"Our genome sequencing results in from overnight show a very direct link back to cases A and B, so that first student in the school, so that's reassuring that we're not dealing with a different potential line of transmission here," Bloomfield said.
There was no reason to raise alert levels in Auckland, he said.
"We had a really good discussion about this last night - I had a formal discussion with my chief science advisor and director of public health - we didn't see any reason to go up alert levels," Bloomfield said.
Good testing and isolation was the key to get through this latest outbreak, he said.
He said authorities were not taking any chances with this latest set of cases; putting the family into quarantine and being "very precautionary" with health alerts issued to affected Kmart and a vape customers.
It was being treated very similarly to this year's earlier outbreak involving a Northland woman who had left the Pullman. That had been contained, preventing a large-scale outbreak.
Bloomfield did not think the family at the centre of the latest case were deliberately trying to evade authorities but nonetheless it was "frustrating" contact tracers hadn't been able to speak to the family and ensure they were tested for 10 days.
"We will be doing some doorknocking over these next coming days with any of these students who don't have their second test just to make sure."
Anyone who was at Kmart Botany last Friday (February 19) and Saturday (February 20), between 3.30pm and 10.30pm, is considered a "casual plus" contact and must stay home and get tested today.
And every one of the 1500 students and 150 staff at Papatoetoe High School is being told to isolate and get re-tested despite the initial case not attending school yesterday.