Travel bubble opens: Auckland Airport, travel writer talk the first flights
Author

Publish Date

Mon, 19 Apr 2021, 9:10AM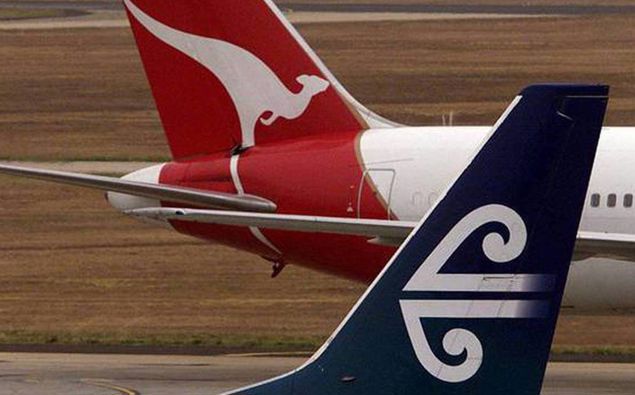 Travel bubble opens: Auckland Airport, travel writer talk the first flights
Author

Publish Date

Mon, 19 Apr 2021, 9:10AM
As the trans-Tasman bubble kicks off, Auckland Airport chief executive Adrian Littlewood said it's an important day that has taken a long time to get to.
"It's great to see Tasman going again, something that used to be about as uneventful as going to the supermarket, so it's certainly an exciting thing to get back to normal."
He said the trans-Tasman bubble has taken longer than anticipated. "I think the path has been a bit unclear as we've all lived through the realities of Covid, and there's no straight-shot out of it either, there's always risks of things changing as we look ahead.
"The tourism industry and all travellers will be waiting to see how people feel about travelling again internationally, but I think it will gradually come back."
Littlewood told Newstalk ZB's Mike Yardley there were 32 return flights scheduled today. Last week there were 36 flights to Australia across the entire week.
"We've got a range of ports across Sydney, Melbourne, Brisbane, Perth, as well as Gold Coast coming in. Later this week we'll have Hobart for the first time. So all up, nine ports across Australia."
Littlewood said Australia was Auckland Airport's biggest market and the Tasman connection was critical to the bottom line.
"It's major for us, and for the tourism industry. Trans-Tasman was about 40 percent of our international business, so to get that back really is the next step in the slow recovery of our business."
Duty free shops would slowly be reopening at the terminal, along with food and beverage outlets, but Littlewood said the others will take time as the passenger market recovers.
"You've got to remember these shops have been shut for over a year, they've de-stocked, they've let staff go, so to bring that back does take some time."
He said discussions about a travel bubble with the Cook Islands were ongoing, with many touting "summer in May" as a target date, but that was a decision for the Government.
Littlewood says he's completely confident in the airport's ability to accommodate quarantine-free travel, with multiple checks and audits from the organisations involved, but said there may be some bumps along the way.
"We're bringing a lot of staff back in and they'll have to get used to the new Covid routines at the airport if they haven't been around for a year or so."
NZ Herald travel writer Juliette Sivertsen is flying Auckland to Sydney and said the terminal is buzzing this morning.
"The airport is full of very very happy, excited travelers, most of them going off to see family they have not seen in a very long time."
She said told Newstalk ZB's Mike Yardley most of the travel seems be people wanting to reconnect with friends and family, and many were keen to book the first flight out. "There are a lot of people who have grandchildren or sisters or other family members or perhaps older parents or sick family members - they're all expecting it to be a very tearful reunion on the other side when they finally see their loved ones.
Sivertsen said going through security was very straight forward and not too busy with other flights heading out to Perth, Brisbane, Gold Coast and Melbourne this morning. She said there weren't any health checks, most people are wearing masks and passengers have to fill out a declaration before they land in Australia.
For those passengers keen to squeeze in some duty free shopping, Sivertsen said they were greeted by enthusiastic staff. "They were all very excited to greet us as we were walking past, very energetic and happy to see passengers again."