'My son's blood is not cheap': Mother of terror attack victim does not movie to go ahead
Author

Publish Date

Tue, 13 Jul 2021, 7:01PM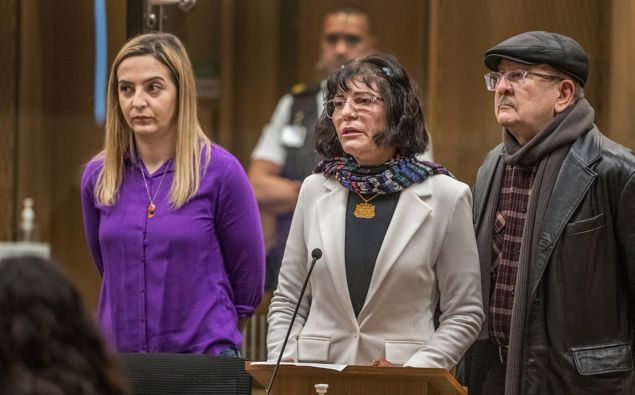 'My son's blood is not cheap': Mother of terror attack victim does not movie to go ahead
Author

Publish Date

Tue, 13 Jul 2021, 7:01PM
The mother of one of the victims of the Christchurch mosque attacks has a simple message for producers of a film based on the attacks: "No". 
Newshub has received a leaked script for 'They Are Us', and says the first 17 pages are focused on the attack - describing it in graphic detail. 
The project, described as following the week after March 15, has faced strong criticism and prompted a petition to stop it being made.
Janna Ezat lost her son Hussein Al-Umari in the attack when in court forgave the terrorist, saying "I decided to forgive you Mr Tarrant because I don't have hate … I have no choice."
Speaking to Marcus Lush, Ezat says that she is still suffering from the tragedy - including that she is suffering from anxiety and is having to move to Auckland to get away from Christchurch.
However, she says that someone from production called her, trying to get her approval to be included in the film.  
"From this point, they told me we will write about your son because he is a hero, and we will write about you because you are a forgiver."
Ezat says that her "son's blood is not cheap", and she does want the movie to go ahead and the producers should respect that decision. 
"For me, the scenes of March will happen again and again." 
"We are the victims. We are the families. They can't do things on behalf of us that we are not expecting. It's a crime."
LISTEN ABOVE