Red Cross explains why they've finally named Louisa Akavi
Author

Section

Publish Date

Monday, 15 April 2019, 5:25p.m.
Louisa Akavi's kidnapping has been known about for some years. (Photo / NZ Herald)
The changing situation in Syria is the main reason why the International Red Cross has named Kiwi nurse Louisa Akavi after five years. 
Akavi, 62, was abducted by the terrorist group in October 2013 while travelling in a Red Cross convoy in north-western Syria.
It is not known where she is. But the International Committee of the Red Cross (ICRC) and the New Zealand Government have reasons to believe she is alive because there were credible sightings of her in the Islamic State's last strongholds in December.
The New York Times reported that two people told the Red Cross they had been treated by Akavi at a clinic in Sousa, a village in the east of Syria which international forces overran last month.
New Zealand media have known about Akavi for several years, but the Government did not want the case to be publicised in case it risked her life.
International Red Cross spokesperson Ewan Watson told Larry Williams that the fall of the last IS stronghold has been a "game changer" in the search for Akavi. 
"We have been searching for her non-stop for the last five and a half years. With this change in the situation, we decided to call the public and ask them to come forward with information they may have on Louisa."
Watson says that in the chaotic aftermath of the caliphate, there are fears that they might loss track of Akavi. 
"We know at the end of 2018 that she was alive. Now, we have very limited information and little new in terms of where she might be." 
They also believe that Akavi may be in a better position to hear and respond to their calls than she may have previously been. 
Watson says they would not be naming her now if they thought she was still in danger. 
"We always thought the best policy was discretion and working behind the scenes. Now, what we think is if we reach out with our own voices, maybe there's an opportunity that she can come forward."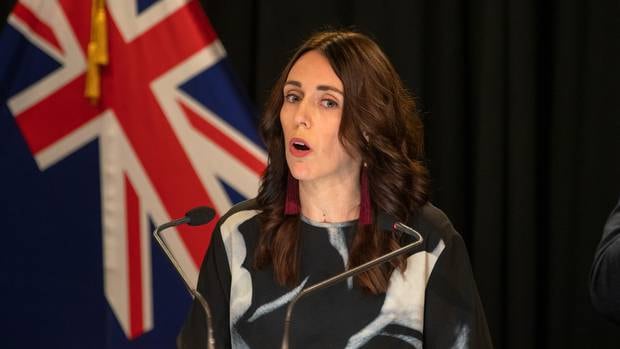 Prime Minister Jacinda Ardern is not commenting on the case of Red Cross nurse Louisa Akavi, but has thanked NZ media for not naming her before today. Photo / Mark Mitchell
Prime Minister Jacinda Ardern said the Government did not want Akavi name in the public domain, standing by the long-held position that doing so could endanger her life.
Ardern said that this position was made clear to the ICRC, but the ICRC, which took the initial lead in efforts to find Akavi, decided to make a public plea for information.
The Government is continuing to work on the basis that Akavi is still alive, but disagreed with the decision to name Akavi publicly.
That news came as a shock to ICRC director of operations Dominik Stillhart, who defended that call and said every decision since the abduction in 2013 was to maximise the chances of Akavi's freedom.
"That included the difficult decision we make now to go public."
He said she was still not found despite a sighting of Akavi in December last year and the collapse of IS territories.
"We continue to look for her."
He said every decision was made in coordination with the New Zealand Government.
Some ransom demands were made, but the ICRC did not have a policy of paying ransoms.
He said the NZ Government was fully aware of the ICRC decision to name Akavi.
"I am confident the decision was made in full transparency and coordination with the NZ Government."
He said the NZ Government agreed with the decision, and he was surprised by Ardern's comments about objecting to Akavi's name coming out.
"When I woke up this morning and I saw that that was the information that came out of New Zealand, I was slightly surprised."
He said the ICRC had been in constant contact with the Ministry of Foreign Affairs.
The decision was made over the last six to seven weeks, he said. "Every decision, including this one, was to maximise the chances of winning Louisa's freedom."
"We would not have made that decision without the support of the New Zealand Government."