Tim Beveridge: What will it take to break the duopoly?
Author

Publish Date

Tue, 31 Oct 2023, 12:16PM
Follow the podcast on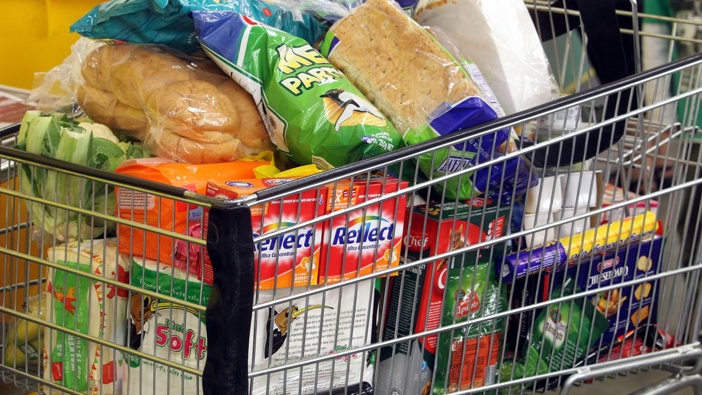 Tim Beveridge: What will it take to break the duopoly?
Author

Publish Date

Tue, 31 Oct 2023, 12:16PM
So, the new grocery commissioner says it's disappointing to see any potential supermarket competitor fail on the back of the news that Supie  —an online retailer that had hoped to challenge the supermarket duopoly— had failed. 
It leaves us with the question as to what it is going to take to break open the supermarket duopoly. 
I'll have to be honest that beyond being vaguely familiar with its name, I knew very little about Supie.  
To be really honest, I think "bugger all" might be more accurate because —as a consumer— it really just hadn't registered with me. 
And maybe there's something in that, in that any new player is going to have to begin as an instantly massive and substantial player with an already established reputation overseas. 
But it does raise the question as to how much responsibility we bear for that. What would it take for us to change our habits? How much of this is on us? 
Because while there are other options for online shopping, I think the fact that we are creatures of habit is going to be a very difficult factor for any new entrant into the market to compete with.
For example, one of our guests on the Weekend Collective, on the Smart Money segment sent me a link to one of the smaller players in fresh fruit and veg which, on the face of it, offers huge savings.
I have to confess, I can't recall if I've even told my wife about it. And look, that's on me —and I am making a note to follow up on it— but the thing I wonder is if we have some sort of reservation about any online supplier that doesn't also have a bricks and mortar operation. 
So the question is: what is it going to take? 
What is it going to take for a competitor to establish itself and break the supermarket duopoly? 
We do our shopping online but we do our shopping online with one of the two existing duopoly monsters. Maybe the reason is that their presence is so, well, omnipresent. 
They're everywhere. They're brick and mortar, we all know the names, and it just feels like a safe, easy option, not too much thinking goes into it.  
So when it comes to weekly shopping they are foremost in our minds, and I think that's the biggest challenge any new supermarket player would have. 
But how much of it is on us, and what do you think it would take, and what does a new competitor need to bring to the market?  
I would suggest it needs to be something where a brand is instantly recognizable from overseas, with built in credibility. It needs to instantly be something that can compete in the heavyweight division and not something that's going to rely on a mixture of investment and organic word of mouth growth. 
It can't be a start-up business hoping to establish a presence over time, it's going to have to be something that is already massive overseas that decides it's going to put us out of our baked in duopoly misery. 
But perhaps when we whinge about the absence of competition —as creatures of habit— we really only have ourselves to blame. 
Take your Radio, Podcasts and Music with you