Tim Beveridge: In Burr verdict, jury chose justice instead of law
Author

Publish Date

Thu, 12 May 2022, 12:18pm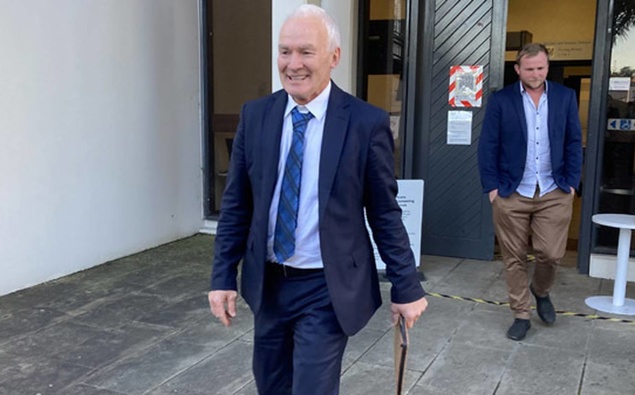 Follow the podcast on
Tim Beveridge: In Burr verdict, jury chose justice instead of law
Author

Publish Date

Thu, 12 May 2022, 12:18pm
The Piopio home invasion case.
I'll be honest, my initial reaction to the not-guilty verdict was that I struggled to contain my Glee. But that was because when the case first broke and I looked at the facts and I predicted,  two or three weeks ago, that no jury was ever going to convict the father and son of the charges of wounding with intent to cause grievous bodily harm.
The question is, did the jury, in finding Bill Burr senior and his son not guilty,  did the jury get it right?
In my view, this was always going to be the verdict. It was the only one that the jury could deliver.  Having said that, from a legal point of view, I'm suppressing a sense of outrage in a way because I actually reckon, legally, they got it wrong.
What it boils down to is whether there was a defence to the charges on the basis of reasonable force, acting in self-defence.
If I was going to put my legal hat on, I would say it's quite possible to make a strong case that subduing the pair at gunpoint was all that it took and that their actions up to that point were reasonable, but that the severing of the end of the little finger was something that was done, probably out of anger and vengeance.
Here's the thing though, for these charges to be proved, the jury would have had to be satisfied beyond reasonable doubt, that within the defendant's mind, this wasn't a reasonable response to the threat that they were facing.
No jury was ever going to convict these guys for their response, especially given this prevailing public suspicion. We've got around New Zealand that in every other aspect of our approach to crime, we're soft. I reckon this was an opportunity for the jury to decide that's enough, we're just going to say enough. So while I could write you a lovely legal dissertation that the jury may have got the decision wrong legally, when it comes to justice in this case, they got it right.