Tim Beveridge: How do we prevent ourselves from relying on the health system?
Author

Publish Date

Wed, 1 Nov 2023, 11:51AM
Follow the podcast on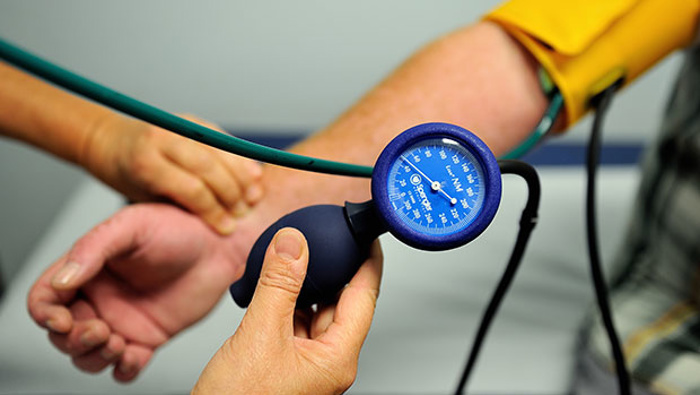 Tim Beveridge: How do we prevent ourselves from relying on the health system?
Author

Publish Date

Wed, 1 Nov 2023, 11:51AM
I've gotta be honest with you that I'm feeling a little punch drunk digesting the latest stories and statistics about our health system under pressure.   
So, bear with me while I throw a few stats at you, just to package it all up.  
Hospital admissions for babies and pre-schoolers is up 35%, and those are the admissions that could have been prevented with better primary care. Up 35% in the year ending June. It's even worse in Auckland, the stat is 66%.  
The number of patients waiting more than four months to see a specialist has jumped 46% in the last year.  
And you might even recall the recent story that half of the number of Kiwis needing heart surgery waited longer than the maximum time frame which is considered appropriate by their specialists. Half of them.   
I'm not sure which of the figures concerns me the most, but perhaps it is the one that I began with, that the hospitalizations of young children which could have been prevented had they simply been able to see a doctor in a timely fashion.  
I have seen comments that there are problems that Te Whatu Ora, and that health care specialists feel that the ministry is disconnected from the pressure that they are under.   
It's difficult to see if there could be any other issue facing the incoming government that could be of a higher priority than getting on top of the challenges that our health system faces.   
Seriously. Can you think of a higher priority issue than health?  
But that's not going to happen overnight, and it might sound a touch paranoid but as a parent I have found myself saying to my kids "don't do that unless you want to go and spend a day sitting in A&E."  
I think the thing these stats do is place the focus back on us, and how we look after ourselves.
I wonder how many of us are still keeping up with private health insurance, no matter the increase in the cost of it. How many of us are thinking: "I'd better hang onto that because I might need it."  
When it has to be obvious that the challenge to all of us is how we look after ourselves in the interim, how do we prevent ourselves from having to rely on the health system?   
Because regardless of when or how you get your care it doesn't seem like it's likely to happen —if you rely on the public health system— in the time frame is going to enable you to get back to living your life as quickly as possible.  
The new Government, they're going to introduce targets which is all very well but how are they going to meet them? 
I don't mind saying that, in the back of my mind, I probably am taking slightly better care of myself simply because often a few simple choices can make the difference between keeping on a healthy track and going down the line of sitting in a queue for health care that isn't coming too soon.  
Because the only certain thing we have control over is the ability to look after ourselves. Thats surely the first port of call.   
Thats where I am at.   
Look the headlines are disturbing, if you group them all together you'd just be living in a state of worry all the time.  
And I know there are a lot of people getting great care with our wonderful health workforce, and deep down I still hope that the care will be there when I need it, but I'm certainly not counting on any longer in the way that I used to.  
Take your Radio, Podcasts and Music with you