Kerre Woodham: Where are we going to get these aged care workers we desperately need?
Author

Publish Date

Tue, 4 Oct 2022, 9:48AM
Follow the podcast on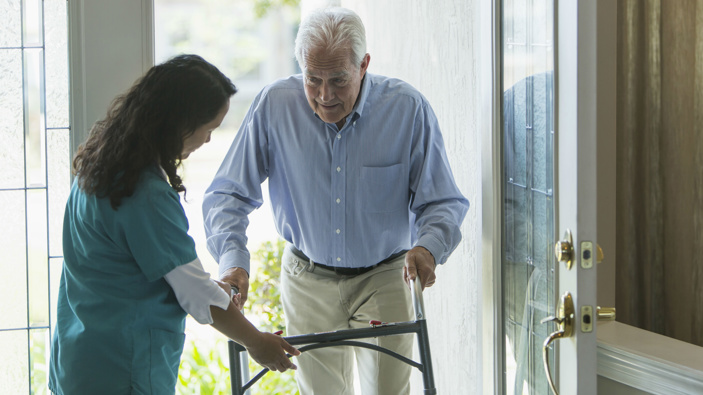 Kerre Woodham: Where are we going to get these aged care workers we desperately need?
Author

Publish Date

Tue, 4 Oct 2022, 9:48AM
It's hard enough accepting a much loved mum or dad needs to leave their home and go into assisted living.
First the retirement village, then the rest home, then the hospital.  You want to ensure their last few years are full of life, full of fun then when the good times get fewer and farther between, that they are treated with care and respect as their bodies and minds start to let them down. 
And yet, for those trying to find rest home level care for their parents, the past few years has been a nightmare. 
Registered aged care nurses are reportedly working up to 16 hours in shifts and managers are sleeping on site for several nights a week to make sure rosters are covered amid critical staffing shortages.
Aged care facilities issued 2004 Section 31 notifications – a legally mandated report of health and safety risks – by the end of August this year.
It's a stark jump from the 260 submissions in 2020 and 851 for 2021.
Aged Care Matters Convenor Norah Barlow says closed borders, lengthy immigration process, more attractive wage offers from overseas and unresolved pay equity problems have exacerbated a nursing shortage that's been coming for some time.
Without aged care facilities – which have had to close more than 790 beds this year – elderly Kiwis who needed care would be sent to public hospitals, Barlow said.
"No one wants to get old and sick, but if it happens, and if we're not here, then God save New Zealand because we won't be getting any electives [planned surgeries]."
In the past six months, rest homes have been forced to reduce the number of available beds by more than 1000 due to staffing shortages, and the sector requires 1200 more nurses to continue providing adequate care.
"Yes we've had struggles before but this is by far the deepest and most prolonged crisis that the industry has faced... and it's not just now it's the future that I'm really concerned about," Hendry said.
And with good reason. Over the next 20 years, the population over the age of 85 is set to double.
Those bearing the brunt of the shortage say the temporary changes announced by the Immigration Minister don't go far enough.
"We would have liked to have seen an announcement around nurses, for nurses to be given immediate residency," said New Zealand Aged Care Association (NZACA) CEO Simon Wallace.
"We're a nursing-led organisation and sector and without the proper cover, we can't continue to function as we should. Immigration will help but predominantly it's a pay parity issue with nurses working in the public sector," Wallace added. 
So where are we getting the nurses from, those men and women who will give older New Zealanders the care and dignity in their later years?
Immigration Minister Michael Wood said 2300 nurses were able to enter New Zealand via border exemptions, between 2000 to 3000 were likely to attain permanent residency through the 2021 residency visa, and the two-year pathway was in place now as well. 
So how many have arrived in the country?  On the 8th of August, only nine nurses applied to come to the country in the first four weeks of a new residency visa, according to Employment Ministry figures released to RNZ. How many now? Who knows? But hardly the number we need.
Take your Radio, Podcasts and Music with you