Kerre Woodham: We've shown in the past we know how to deal with biosecurity threats
Author

Publish Date

Tue, 26 Jul 2022, 12:25pm
Follow the podcast on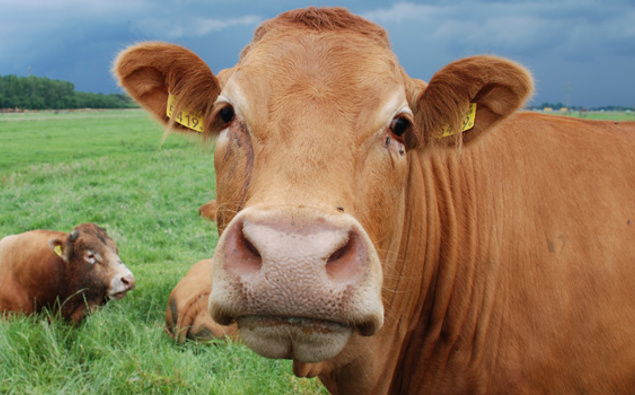 Kerre Woodham: We've shown in the past we know how to deal with biosecurity threats
Author

Publish Date

Tue, 26 Jul 2022, 12:25pm
A couple of weeks ago we were talking about the farming community and the fact that the latest surveys out showed they didn't have a great deal of confidence or optimism about the future of their livelihoods.
And you would have to wonder how they're feeling now with reports of foot and mouth getting closer to New Zealand. A new outbreak in Indonesia, a first for that country, has both Australia and New Zealand on edge.
Bali is a popular tourist destination for Kiwis and particularly Aussies, and even though there are no direct flights to Bali from New Zealand, biosecurity officials say they'll be on the lookout for anyone who's traveled there recently. 
At the PM's post Cabinet press conference yesterday, she said that if foot and mouth reached New Zealand, all rural trade would be stopped and more than 110,000 jobs would disappear.
Biosecurity Minister, Damien O'Connor, put it more bluntly, it's the doomsday disease. And he says officials are doing all they can to prevent the disease arriving on these shores. 
So we have to do our bit and we have to be vigilant as well. If you're heading to Bali then you'd want to make sure the shoes, and whatever else you wearing on your feet were washed, anything else that came into contact with any kinds of animals. 
Mike Hosking expressed doubt this morning on his show, whether this Government could cope with a biosecurity risk as big as this. But I think successive governments, including this one and their associated departments have shown they can. 
Remember the great 2015 Grey Lynn fruit fly hunt? And the subsequent 2019 Auckland fruit fly response that saw around $34 million spent on eradicating a handful of fruit flies.
I think it was just over $1 million a fruit fly that they found, which might have been considered an overreaction, but I would say it was money well spent. As the fruit fly if it had established itself here, could have decimated an industry worth $6 billion in domestic sales and exports kiwifruit, honey and the like, gone.
And remember M. Bovis? In 2017, the Government made a commitment to eradicating Mycoplasma Bovis and that would have been, or is, a world first.
And although the relevant departments were unprepared for such a widespread response. Shock me sideways and color me pink they weren't ready! They rallied.
And an independent review found that New Zealand is well on track to being able to make the claim that we are M. Bovis free. 
But I think the lessons we can take, is that we know how to get rid of biosecurity threats, thus far. The threat was identified, the threat was eradicated in terms of the fruit fly and in terms of M.Bovis.
If the lessons have been learned, that can be adapted to foot and mouth and that should give you some confidence, shouldn't it? That we'll be able to keep this latest by a security threat from establishing itself on our shores?