Kerre Woodham: We'd better start taking heed of the things that work - as well as those that don't
Author

Publish Date

Thu, 24 Aug 2023, 12:32PM
Follow the podcast on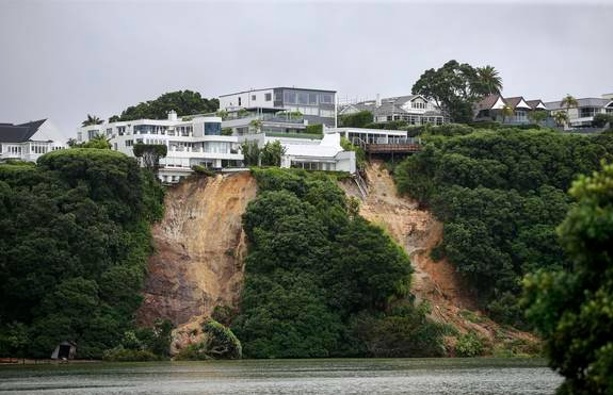 Kerre Woodham: We'd better start taking heed of the things that work - as well as those that don't
Author

Publish Date

Thu, 24 Aug 2023, 12:32PM
The Government and councils affected by this year's floods are slowly working their way towards a resolution of the buyout of residents of the most affected properties in Hawkes Bay, Auckland, Coromandel and the Far North.
The Auckland relief package has just been announced, well, in excess of a billion dollars in terms of costs, however, the Government and council contributions will be net of any insurance proceeds.
So once the insurance comes in, then Government and council, or taxpayer and ratepayer, will meet the rest.
The Council's been desperate to reach a deal with the Government, or the councils collectively have been anxious to reach a deal with the Government as early as possible, so that people who are in dire straits can make a decision and start to pick up the pieces and get on with their lives.
The Hawkes Bay region has received $203 million towards flood protection and $260 million for roading and bridge repairs.
The Council may cap some of the voluntary buyouts and you can understand why - some of those cliff top homes in Auckland that were affected were valued at more than $10 million each.
One billion is not going to get you far once you start looking at those homes.
But the weird thing about, in particular the Auckland floods, was how random it was.
You got the $10 million homes affected and you got half million dollar homes affected.
It certainly was egalitarian in terms of the houses that were impacted.
It's likely no one is going to be satisfied. Not the people who've lost their homes and their livelihoods and certainly not the ratepayers and taxpayers who will be stumping up the bill through taxes and rates.
But what else can we do? Insurance will only cover so much.
And if the insurers decide not to reinsure a home and you still have a mortgage, you are stuffed.  I know that there are people who are very grumpy indeed about any money going to a family whose home has been devastated.
But in many cases, it's not the fault of the owner for not doing due diligence. Some of these people will have been living in properties that were built years ago, late 30s, 40's, 50s.
They've been sitting there perfectly happily, never having been flooded, never had an issue until the Council did too much, approving subdivisions that altered the landscape.
Failed to require the necessary infrastructure that would mitigate the flooding or doing too little, as in the case of Hawkes Bay, where the people said if you'd dredged the rivers of silt, if you'd dealt with the problem of slash, if you'd built the stock banks, none of this would have happened.
It's a mess.  
And that's for people who have insurance. What about those that don't?
I read of a number of cases in Hawkes Bay where people had paid off their homes, and then they'd stopped paying insurance. Where does that leave them?
Are there any lessons to be learned from Christchurch? One thing is for sure, we had better start taking heed of the things that do work, and the things that don't in this process.
Because we're going to be repeating it in the years ahead. This is our future. But it's also been our past. This is not new to the world, it's not new to built up communities.
Our ancestors, dating back to the day dot have had to deal with precisely this. The floods, the pestilence, the fire, the natural disasters.
As communities, we've learned to live with nature and those that survive have evolved with nature. The danger is thinking that things can stay the same.
Take your Radio, Podcasts and Music with you