Kerre Woodham: We have to manage our own health
Author

Publish Date

Thu, 16 Nov 2023, 12:04PM
Follow the podcast on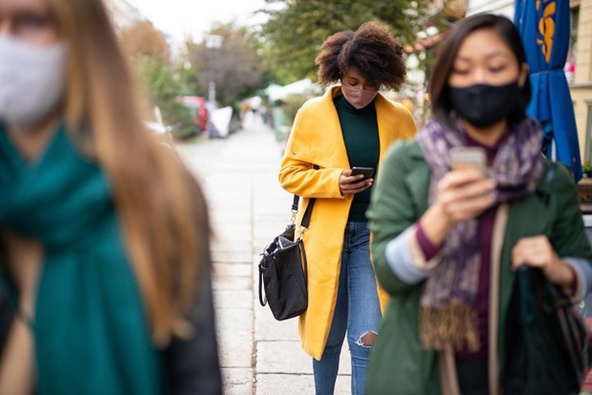 Kerre Woodham: We have to manage our own health
Author

Publish Date

Thu, 16 Nov 2023, 12:04PM
Just when you thought it was safe to turn on the radio... Covid.  
We're experiencing a fifth wave of Covid-19 infections, with an increase in the number of infections. The officials are going by wastewater testing, which gives us a far better idea of the levels of Covid within the Community than the self-reporting numbers.  
When you test, when you find out you've got Covid, you're supposed to report it to the Ministry of Health. I'm not entirely sure people are doing it with the same head girl, scrupulous rigidity that we were doing it during the other years.   
Hospitalizations have surged, and the number of deaths are rising as well. These are the highest hospitalisation figures in six months, and epidemiologists are putting it down to the removal of mandatory self-isolation requirements. We ended those back in August, and also the mandatory wearing of face masks in certain places was also done away with in August. It is still recommended that you stay home if you're sick, it's just no longer a legal requirement to do so.  
Basically, now we're having to treat Covid the same way we would with any other virus, or flu, or a head cold, or anything else that we have that is contagious.  
When I was in France, they were experiencing a surge in Covid cases there too. And a number of people I know caught Covid while they were there. Others of us within the tour group caught terrible colds and flus. Many of my group are still recovering from the effects of those viruses.  
I know of a number of people who have never had Covid who have finally succumbed to it in this wave and have not had a pleasant time of it at all. I'd be interested to hear from those who have flown recently, the last of our group, who went on to Ireland after France, they are heading back to New Zealand today from Europe when they checked in online with Emirates last night, they had to agree to wearing a mask on the flight. They weren't sure if it was an old advisory or a new one in line of the increase in cases.  
But ultimately, surely it has to be left up to us to manage illness. Whether it's Covid, whether it's a nasty flu, whether it's measles, whether it's anything contagious, there are all sorts of ramifications, especially for the immune-compromised. And we have to be prepared to manage that ourselves.  
I've had a couple of nasty head colds throughout the year. I will wear a mask if I have to go out to pick up supplies and then limp back to bed. I don't want other people to feel as crappy as I do. I'm not worried about abiding by Ministry of Health, but it's just common courtesy, surely. And that's one thing that it's taught us, you don't want to pass on nasty viruses to anybody else. You don't want them to feel as bad as you do. Whatever the bug may be.  
We as a population have to show that we can manage ourselves, manage our health, and look after the community, because the last thing we want, surely, after what we've been through, is to have a government or government departments decide that they will manage our health for us.    
Take your Radio, Podcasts and Music with you