Kerre Woodham: The early childhood sector is going to hell in a handbasket
Author

Publish Date

Mon, 2 May 2022, 1:00pm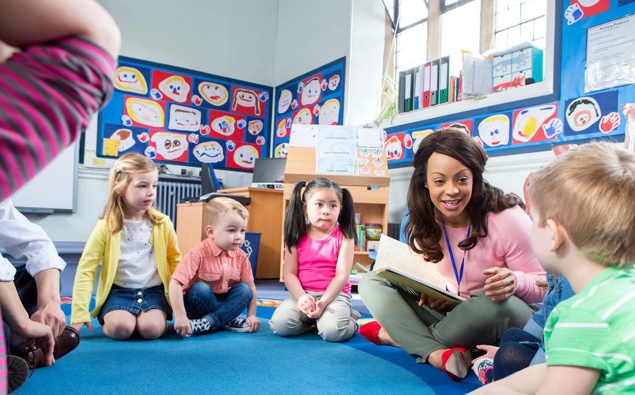 Follow the podcast on
Kerre Woodham: The early childhood sector is going to hell in a handbasket
Author

Publish Date

Mon, 2 May 2022, 1:00pm
We all know that the first 1000 days are the most important days in a child's life. Forget saving up to send them to the best possible secondary school. Forget putting aside money to help them through university or an apprentice training scheme. Invest in a child in the first 1000 days say all the child development experts and you will reap the rewards.
As the child psychologists and developmental experts say, it only takes one person to care about a child, to nurture a child, to take an interest in a child. One educator to believe in a child to transform lives. If you're looking to our early childhood sector to mitigate some of the damage you're looking in the wrong place. It's going downhill, and it's a sector heading backwards. It is child farming and early childhood education is a wreck. That is not the opinion of dissatisfied parents who want the very best for their Henry's and Henrietta's. Harsh and brutal criticisms of the sector are the opinions of the very people who work in it. These are the views of 1000 men and women working right across early childhood education and centres, kindergartens, home-based care and other areas and early childhood. There's a story in the New Zealand Herald that is well worth reading if you have young people in your lives.
These 1000 men and women have little confidence that the Government will deliver on pay parity. They feel the quality of care for children has worsened in the past four years. Qualified teachers are hard to come by and centres are struggling to afford anything but the minimum staff numbers.
According to the respondents, New Zealand was once a leader in early childhood education, now says one we should be ashamed of the care being offered to our children. It sounds absolutely dire and frightening if you have a child or a grandchild and early childhood education. But it's on par with the rest of our education system, which has been going downhill rapidly for a very long time now.
I've got a grandchild in early childhood education. To me, the teachers seem incredible. They're proactive, they're positive. We get constant feedback.
She's happy there. She's engaged. The teachers seemed absolutely onto it. I would not have believed this report until I read it in the Herald, and what is really concerning as one that the criticisms come from the people within the sector themselves.
To quote an oft used talkback phrase that hasn't been used for some time, it's going to hell in a handbasket. And I suppose we shouldn't be surprised that early childhood education is suffering from the same malaise as the drop in standards in our primary schools and our secondary schools.