Kerre Woodham: Send lethal aid to the Ukraine
Author

Publish Date

Wed, 6 Apr 2022, 12:28pm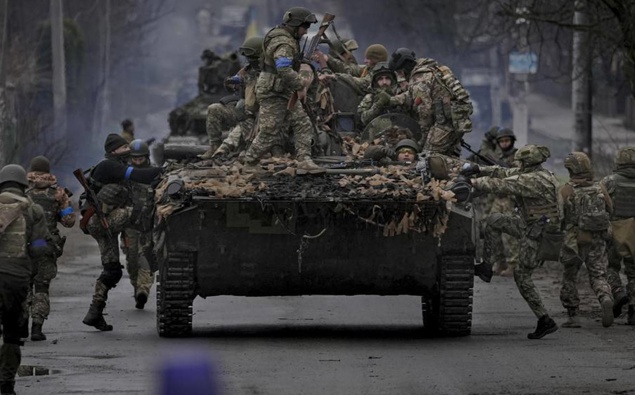 Follow the podcast on
Kerre Woodham: Send lethal aid to the Ukraine
Author

Publish Date

Wed, 6 Apr 2022, 12:28pm
As you have heard in our news, the Defence Minister Peeni Henare says he's asked his colleagues in Cabinet to send some anti-tank missiles to Ukraine as part of different options to help the embattled country in its war against Russia. 
But so far, he says, Cabinet has put the kibosh on any aid initiative that would involve actually hurting somebody. Blankets yes, uniforms yes, anti-tank missiles, no. Megan Woods was on with Mike Hosking this morning as part of a regular Wednesday morning panel. She says that's not as she remembered the conversation and that everything is still on the table. That there hasn't been a firm no, but so far she says, the aid that they've sent Ukraine is very happy with. 
New Zealand imposed more sanctions on Russia yesterday after reports of Ukrainian civilians being abused, murdered and buried in mass graves, you will have seen those images and the images of children with their names and addresses and next of kin being written on their bodies was also particularly heart-breaking.  
ACT leader David Seymour says send the missiles already. New Zealand might need anti-tank missiles in the next three years but Ukraine needed them and then next needs them in the next three days, well really, they needed them yesterday. 
I do have some sympathy for the for the Prime Minister. It is a tricky one as a civilian. Right now, being me, I say send the bloody missiles, send everything we can right now. 
As a Prime Minister, however, if you're sitting there, there were wider geopolitical considerations. You haven't got the luxury of wading in and condemning somebody a war criminal without there being international implications and ramifications. You know our Prime Minister, she would wait in there if she could. If she thought she could. She would be in their boots and all decrying Putin. But she's not, and there has to be a reason for that.