Kerre Woodham: Mallard can't keep his position any longer
Author

Publish Date

Wed, 4 May 2022, 12:22pm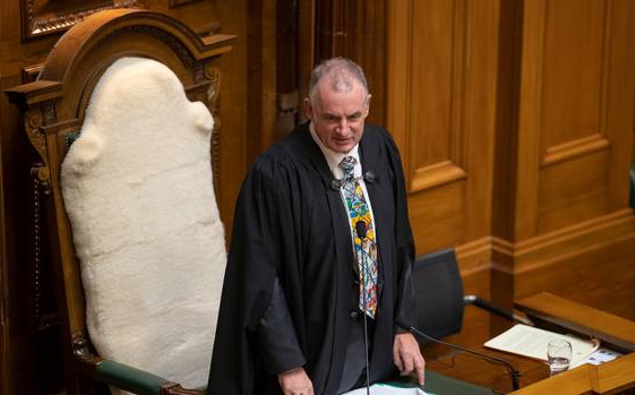 Follow the podcast on
Kerre Woodham: Mallard can't keep his position any longer
Author

Publish Date

Wed, 4 May 2022, 12:22pm
If a politics wonk was to ever put the time and effort into ranking the best and worst of New Zealand parliamentary speakers, I am willing to lay good money on Trevor Mallard being cited as the worst speaker of the house in the country's history.
Now obviously I can't go back to the late 19th century and the early 20th century. But I'm still willing to be it. He would be the worst.
He's an unlikely speaker. In a 2000 press release by Independent MP Peter Dunne,  Mallard was labelled parliament's worst behaved MP, based on the amount of times the MP had been expelled from the chamber or asked withdraw.  He often violated the rules of the House while he was an MP, and now he's keeping them. Talk about poacher turned gamekeeper.
He has a professional reputation for being a bully, pugnacious petty, and utterly incapable of saying sorry.
Now in another petulant hissy fit, the Speaker has delivered trespass notices to some of the people who were at protests in Parliament grounds.
Some are deserved - no problem there. But to use the occasion to dish out a little bit of light revenge is an abuse of office.
It's a grim day when we have to choose between Mallard and Winston Peters. But on this occasion and on this day, I am reluctantly forced to be Team Peters, much as I think he should just push off out of public life, join a bowls club and retire with dignity. 
I do not know how Mallard can hold that post any longer given his history, given his current behaviour, and given the fact that nobody has respect for this referee. 
Helen Clark was able to just keep him in line. I mean fighting with Tau Henare in Parliament, brought it all back to me when I was going back through Mallard's history. It was ugly. And it's just got uglier, using his position to score petty personal political points with his opponents as an abuse of the position.
Jacinda Ardern will not keep him in line, but somebody has to.