Kerre Woodham: Justify the cost of the crossings
Author

Publish Date

Tue, 21 Nov 2023, 1:26PM
Follow the podcast on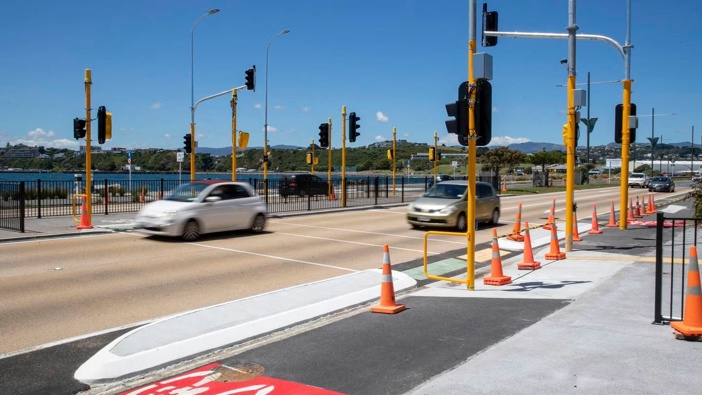 Kerre Woodham: Justify the cost of the crossings
Author

Publish Date

Tue, 21 Nov 2023, 1:26PM
My mouth began to open in gobsmacked incredulity and then just as quickly snapped shut again. 
Yes, the Herald investigation that found Auckland Transport is spending on average $470,000 a pedestrian crossing is shocking. But those of us with memories, and indeed arses, like elephants, remember how much the Wellington City Council spent on their pedestrian crossing on Cobham Drive out towards the airport.  
Let's Get Wellington Moving. Was there ever a more poorly named organisation? Let's Get Wellington Moving spent $2.4 million on that one pedestrian crossing. I think it was slightly more in the end. Of that $1.86 million was for construction costs, $535K was for consultants. It is absolutely and utterly ludicrous.  
AT is defending the cost of their, when you look at it, quite cheap pedestrian crossings. When you compare $470K with $1.86 million and well $2.4 by the time you take ... anyway, they're defending the cost of their $470K pedestrian crossing, saying they need 27 crossings. Having signals makes them more expensive as well, but they need them because it's part of the Vision Zero strategy and the crossings are necessary to save lives in areas where there is a high safety risk, for example near schools. Auckland Councillor Maurice Williamson is absolutely horrified at the cost and the attitude of saving lives, no matter how much money you have to spend. 
Honestly. The thing is the Vision Zero strategy is not saving lives. It's not even working. For that money AT set a target of reducing deaths and serious injuries to no more than 537. I don't know where that figure came from, but nonetheless, 537 lives in 2022.  
So that was the target. Let's keep deaths and serious injuries to no more than 537 and in 2022 there were 649. Good one. The other thing that absolutely gets my goat is that they don't spend. And when I say they, I mean just about every council I can think of, don't spend this enormous amount of money and get the job done once and right. Time and again they have to come back and redo the bloody job.  
AT spent $346K on a raised light controlled pedestrian crossing in the inner city. Faulty work was picked up during construction. It was seven months before the problems were fixed, causing more disruption. Hello orange cones, how I've missed you said no one in Auckland, ever!  
With the staggering amounts of money chucked at them, with the millions of dollars spent on consultants, stuff ups happen time and time and time again. Would this happen if it was their own money? Do we do this? We're doing renos on the home, we get the architects in and you know the builders in and oh, there's a stuff-up.  I've noticed that you've put a door there instead of a window. What the hell? Let's just start again and do it all over again. It doesn't matter about the money. Don't be silly. We'll just get more of it.  
This is what incenses me. You could possibly make a justification that you could spend this sort of money. If you did it once, you did it right and it saved lives. It's not ticking any of those boxes. Justify yourselves. Justify the expense on these consultants. How very dare you come to me and say I want you to pay more rates, when your incompetent fools waste money with the cavalier disregard of a Labour Government. 
Take your Radio, Podcasts and Music with you