Kerre Woodham: It's time people were held accountable in this country
Author

Publish Date

Thu, 19 May 2022, 1:06pm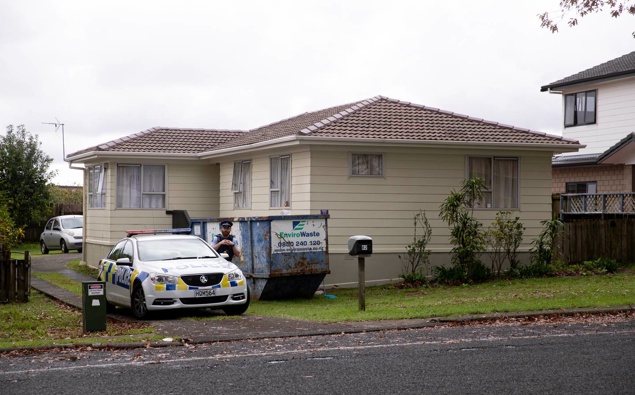 Follow the podcast on
Kerre Woodham: It's time people were held accountable in this country
Author

Publish Date

Thu, 19 May 2022, 1:06pm
Why is it, and how is it, that you can get away with murder in this country?
You'll have heard in our news that a charge has been dropped against a family member who was accused of trying to obstruct justice. They were one of the people in a home in Flatbush Road, who were there when 14 month old Sofia Taueki-Jackson was murdered.
She suffered a catastrophic and unsurvivable head injury late on Saturday, May 23, 2020. It was her mother's home. She didn't fall off the couch. She didn't fall from her ride-along toy. She suffered a catastrophic and unsurvivable head injury.
Several people were present at the property at the time. Nobody has ever been charged with her killing. Her family has declined to speak with media - doesn't really matter.
What matters is that they've declined to speak with police. Manukau Ward councillor and former police officer Al Filipaina has issued a plea for justice for baby Sofia in the days ahead of the anniversary of her death.
"She needs to rest," Filipaina said.
He is calling on anyone with information to come forward, appealing to their decency? To the same decent people who killed the baby and or watched someone do it? How does that even work?
Can the Police not ask the Serious Fraud Office for tips on how to compel people to talk?
Why is it that they get special powers and not the Police? We've gone on for some time now about actions and the lack of consequences. People commit crime and they get away with it.
You've got Kainga Ora allowing people to threaten to kill, threaten to rape, to commit abuse, to sell the drugs, to terrorise neighbours with no consequences.
Well, why would there be? Because, in this country, you can get away with murder.
We've let it slide for so long now. We've got to draw a line in the sand and say people must be accountable - from shoplifting through to bashing the head of a 14 month old baby, it's time people were held accountable.