Kerre Woodham: If distracted drivers are that big a problem, point those cameras inside the car
Author

Publish Date

Tue, 24 May 2022, 11:59am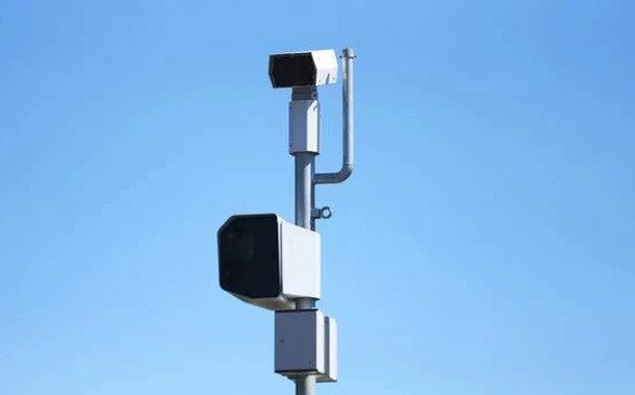 Follow the podcast on
Kerre Woodham: If distracted drivers are that big a problem, point those cameras inside the car
Author

Publish Date

Tue, 24 May 2022, 11:59am
Now historically, communities have relied on their particular version of God to keep their people in check and if God is always watching, then the theory is that you should be on your best behaviour and do no wrong.
Of course, people are flawed and imperfect. Inevitably, we will do wrong, but given that God is always watching, their sins will be exposed and they will be punished.
In this increasingly secular century and society, 48 percent of New Zealanders said they had no religious affiliations in the last census, technology has become our all-seeing,  all punishing deity. 
We have CCTV cameras, we have mobile phones and people are willing to use them against their neighbour to record the slightest transgression. And now, we have safety cameras monitoring what we do inside our cars.
A trial has begun in Auckland today monitoring how many people drive while using their mobile phones or who drive while not wearing seatbelts, which all seems very Sir Bob Jones in 1973, but apparently there are people who choose not to wear their seat belts.
No enforcement action will be taken during the trial. People's privacy will be protected as images will be automatically deleted after 15 minutes if there is no evidence of driver distraction. Waka Kotahi says the trial is needed because the agency needs to understand the scale of the problem of distracted drivers. 
Having a camera coming inside your car to record everything you do, may well be seen as an invasion of your privacy, an invasion of your own little kingdom. I don't have a problem with it, I do believe in the technology. I think if I'm not using my mobile phone or if I'm not putting on makeup as I'm crawling down Onewa Road at 15kpm an hour then I'll be fine.
I was interested to see that distracted driving is the third most common cause for fatal car accidents - and that's not even taking into account the frustrating fender benders.
So it's an issue. People do get distracted, they take their attention off the road and that's when accidents happen and you can be very sorry after an accident, but that's not going to fix it if you're injured or killed someone.
If the problem is that great, Waka Kotahi says it is and the stats say it is, then fine, record what we're doing. If we're behaving badly, punish us accordingly. $150 is neither here, nor there.
Well, it was for me at the time. $150 was a big hit in the wallet and it did change my behaviour for a while. $1500 would have probably changed it for a lifetime.
When you're driving distracted, that impacts other people. If it's that big of a problem, get the cameras inside the car, work out who is transgressing and punish accordingly.