Kerre Woodham: Hunt out the parents of these children, make them responsible and see if that works
Author

Publish Date

Thu, 28 Apr 2022, 12:21pm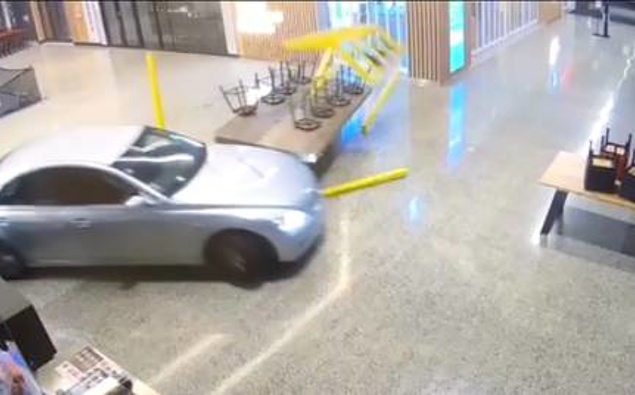 Follow the podcast on
Kerre Woodham: Hunt out the parents of these children, make them responsible and see if that works
Author

Publish Date

Thu, 28 Apr 2022, 12:21pm
We've been talking about this for what seems like months now, young people involved in brazen daylight and midnight robberies and getting away scot free.
According to the Herald's Jane Phare, young people have turned away from robbing dairies because dairy owners are now locking up vapes and cigarettes, so the only takings to be had are lollies, biscuits and drinks. That's a lot of effort for very little reward.
They realize they can target high end goods at shopping malls like clothing, electrical goods and stuff they can flog off easily at the back of a truck. I thought the appeal was getting brownie points with their gang of choice. Look at what I can do. Patch me up mate.
According to Phare, there's a social media element to it as well, although they only leave the footage up for a very short time on platforms like Snapchat and Tiktok. They absolutely love the notoriety they get from the postings because they're kids and this is all they can do. Thus, ram raids have become a bit of a craze.
So what do we do? According to a journalist, many of these young people who drift into crime often don't know that what they do is wrong. They're destitute of all the things that children should have as a right - food, clothing, shelter, security, and care. They have an ingrained conviction that it is you who are wrong, not them. That you are wrong in the first place and appropriating all the good things that the world affords, leaving none for them, but what they steal.
So, the recurring theme, according to this journalist, is that crime and homelessness are indelibly linked. Time and time again, people are saying that if only destitute children could be rescued from the streets, a large part of the problem of juvenile crime would be solved.
And when was that written? That was written by a journalist in 1869 reporting on the street kids in London. Has anything changed? Well, I was tempted to say nothing has changed, but it has.
In 19th century Britain there wasn't a welfare system. There wasn't money given to people to look after their children. They were forced to live on the streets. The women were forced to put the children into some kind of ghastly Victorian orphanage because there were no other options in that day and age.
The difference between Victorian England and modern-day New Zealand is that there is a welfare system that is supposed to help and support families who are doing it tough with children.
The state isn't failing these children, their parents are. Go hunt out the parents of these children. Make them responsible, make them culpable, see if that works.