Kerre Woodham: Get students into more debt? Dumb idea
Author

Publish Date

Thu, 28 Jul 2022, 12:26pm
Follow the podcast on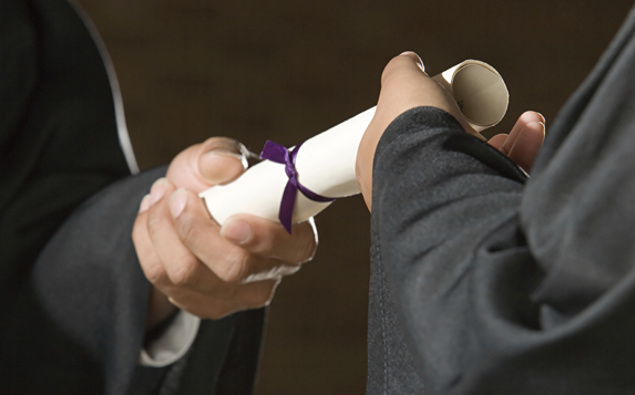 Kerre Woodham: Get students into more debt? Dumb idea
Author

Publish Date

Thu, 28 Jul 2022, 12:26pm
An interesting idea came out yesterday from Eric Crampton, who's the Chief Economist at the New Zealand Initiative think tank.
This was in response to calls from tertiary students for more help to relieve the financial pressure they're under. Everybody is under financial pressure at the moment and tertiary students are certainly no exception. 
There is nothing attractive about being forced to live in mouldy cold flats and living on 2-minute noodles and they are hardly the optimum conditions for excelling and attaining your degree. 
Eric Crampton believes interest on student loans should be reinstated so students can borrow more while they're studying, thus being able to pay the cost of living without having to take on a third job. 
I couldn't disagree with the Chief Economist more. Get more kids into bigger debt? Dumb idea. 
If all Kiwi tertiary students were actually completing their degrees and becoming glittering jewels in the crown that is the knowledge economy, fine.  But they're not. Look at the numbers. 
New Zealand has one of the lowest reported higher education qualification completion rates in the OECD, well below the Aussies. Another statistic to add to our education roll call of shame. 
According to the Government data from 2018, one in the three university students never completes their degree. 
So they've taken on this loan, they've gone in there with their brand new pads and their new lecture notebooks, and they're all excited, and it's going to be very thrilling, and they're off and away.
Except, they're not.
One in three crash lands. But they've still got that debt, and they've got nothing to show for it. A complete and utter waste of money for them, and a total waste of taxpayers' money too.  
I believe we need a massive change in the way in which we fund universities. Stop having them as bums on seats to get the funding and make them centres for excellence.
Not a kind of youth camp while kids work out what they want to do at tremendous cost to themselves and to the taxpayer.
The money the taxpayer is investing in tertiary education could be far better spent on funding students with natural academic aptitude, whatever their background. And once they complete their degree, they either stay in the country for a period of time and the debt wiped, or they can leave and they pay back their loan. 
What needs to happen is that we stop giving places at university and we stop giving student loans to kids who have absolutely no reason to be at uni, and we stop subsidising 80 percent of courses on horses who are never going to make it to the finish line, they're barely going to make it round to the straight. 
Fund to those who deserve to be there, who need to be there for the good of the country and fund them 100 percent.