Kerre McIvor: Why was PM surprised by Australia's decision on ISIS bride?
Author

Publish Date

Wed, 17 Feb 2021, 3:17pm
Follow the podcast on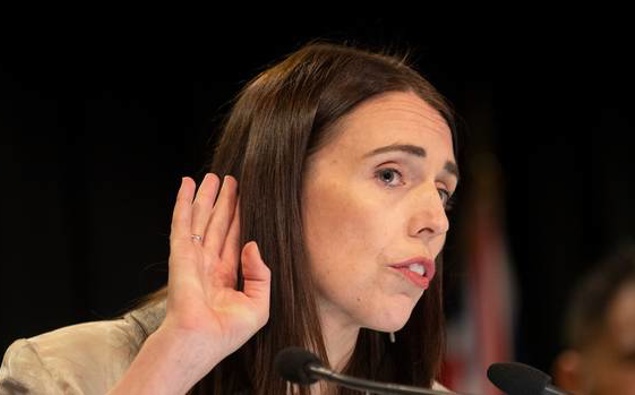 Kerre McIvor: Why was PM surprised by Australia's decision on ISIS bride?
Author

Publish Date

Wed, 17 Feb 2021, 3:17pm
Remember Shamima Begum? The entitled little schoolgirl who ran away to be a terrorist with two of her mates, married two terrorists, gave birth to three babies who all subsequently died and then demanded the right to return to the UK and that the UK return her citizenship - she was stripped of it in the interests of national security. 
She's still battling for the right to return to the UK claiming she's a citizen and she has the rights of a citizen but at the moment, she's cooling her heels in a refugee camp while her lawyers battle for her to be allowed back in the UK so she can plead her case. 
There was a glimmer of hope that she could be palmed off to Bangladesh as her parents were originally from Bangladesh, but the Bangladeshi government quite sensibly washed their hands of her and said she was the UK's problem. 
And so the battle goes on. 
Now we have our very own Shamima Begum in the form of Suhayra Aden - a New Zealand born, Aussie raised woman who ran away to join the ISIS from Australia. 
Although the Australian and New Zealand authorities had been working on how they could solve the problem of Suhayra for a number of years, the decision by Scott Morrisson to strip Aden of her Australian citizenship means she and her two children are now solely the responsibility of this country. 
How did our PM take that news?  Fair to say, not well. She says she told Morrison if the issue became public she would speak very strongly on New Zealand's view.
Australia's PM was unrepentant. Morrison told media  Australia does not want to see terrorists, who fought with terrorist organisations, enjoying privileges of citizenship, and he has to put his country's interest first.
This is what Australia has been doing. If there's a sniff of a hope that some thug was born in New Zealand, back they go. It doesn't matter if they went over as a babe in arms, back they go. I find it incredible our Prime Minister would be shocked and surprised.
They don't want to deal with thugs, with criminals, with hardcore recidivists, and they've found a way of divesting themselves of that problem. Even if they raised them and didn't give their families the kick up the bum to raise them right, they see them as our problem. 
We do the same - to Samoans, to Tongans, Irish and Americans have been sent back. If we find a way to kick you out, we do the same. 
It was the most angry I think I've seen Jacinda Ardern been at a press conference, but I had to wonder why - this is what they do. 
The difference here is does this woman even want to come back? She was caught trying crossing the border from Syria into Turkey to join the 3.6 million other refugees registered as Syrian that Turkey is trying to manage.
The Turkish authorities detained her and now they want to deport her - it's simply a matter of which country is prepared to take her.