Kerre McIvor: Why keeping our kid's teeth healthy is so important
Author

Publish Date

Thu, 25 Feb 2021, 4:46pm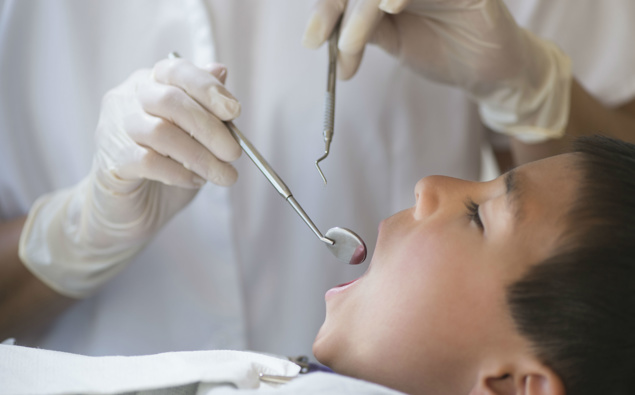 Follow the podcast on
Kerre McIvor: Why keeping our kid's teeth healthy is so important
Author

Publish Date

Thu, 25 Feb 2021, 4:46pm
We've talked before about the shocking state of our kids' teeth.  More than 5000 children and teenagers have dental surgery under general anaesthetic every year for problems associated with neglect. 
Dental decay is the most common chronic health condition in New Zealand and it causes serious problems for the children who have rotting teeth. 
I have heard some parents say, what does it matter?  They lose the teeth anyway. But in the interim, their children suffer, with problems ranging from extreme pain and spread of infection to poor self-esteem and reduced quality of life.
Now the government is looking to put a fence at the top of the cliff to prevent the ambulance being needed at the bottom. 
The Prime Minister has promised to pass a bill that's been on hold for nearly four years - a bill that would give water fluoridation powers to District Health Boards and probably extend water fluoridation from 50 per cent of the country to at least 85.
Dental Association president Kate Ayers told Mike Hosking that would have an immediate impact, and can reduce decay rates by 40 percent.
The government is also giving preschoolers free toothbrushes, which is all well and good but they have to be used and used properly. 
I know it can be a faff at the end of the day making sure the little ones are brushing their teeth properly, after you've had a full day of child minding, and you've just got through the bath, and there's still bedtime stories and questions to answer and streams of consciousness that are really just delaying tactics to get through but its part of the job. 
Perhaps if the government shook the money tree once again and provided a nanny at the end of the night to oversee correct brushing - that would have more of an impact.
But to be fair, a similar programme in Scotland - giving toothbrushes and toothpaste to little ones - has been successful and its hoped that the combination of fluoride and supplying tools for teeth cleaning will end up saving the country more than 600 million dollars over 20 years - and thousands and thousands of children a life time of pain and embarrassment.