Kerre McIvor: 'PM has clearly read the mood of the room'
Author

Publish Date

Wed, 27 Oct 2021, 1:23pm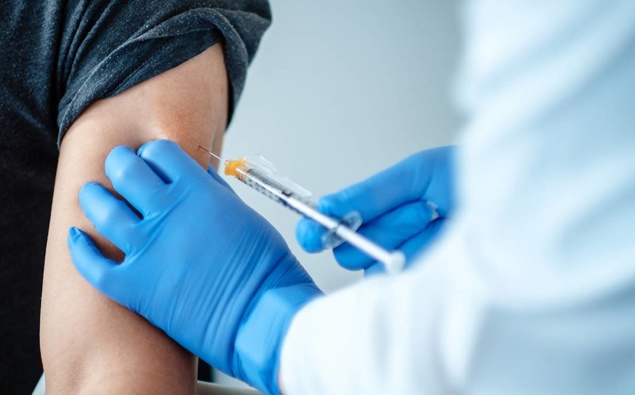 Follow the podcast on
Kerre McIvor: 'PM has clearly read the mood of the room'
Author

Publish Date

Wed, 27 Oct 2021, 1:23pm
Well, the PM sure came out thundering at yesterday's presser.   
When I heard the extent to which she was going, with mandating vaccinations, I thought she has clearly had her people read the mood of the room.   
You have 86% of the population with at least a first dose, 71% fully vaccinated. That is the vast majority of us.   
That is the vast majority of New Zealanders who have said, yes, if the vaccine is what we need to get out of this mess, or who have said yes, we believe the science and we have asked questions - why did it take so long?  
And they have been answered to our satisfaction, and we've had our vaccination, or are people who would rather travel to see family and friends than go down a rabbit hole with imaginary friends on social media. 
Whatever the reason, the overwhelming majority of us have had the jabs, as requested, and have sat and waited. 
Vaccinated businesspeople wanting to open up to vaccinated customers and they have been unable to do so for weeks and weeks and weeks.  And the compliant are becoming non-compliant.   
Two vaccinated friends might meet up inside, on the deck, for a cup of tea.  Your kids might play with the kids from two houses down the road, racing each other on their bikes down the empty street.  And you wonder why you're still at this point when you and everyone you know has done what's needed to lift these restrictions on our everyday freedoms.   
Surely, when there's a bus out of restrictions and into freeland and people are on board, ready to go, and somebody says, What about the family up the valley?  They don't have a car to get to the bus stop - we need to go and get them.  Fair enough.  They deserve to be given a chance.  So, everybody on the bus, drives up the valley and stops outside of the door of the family and explains that there is the opportunity to get out of a restricted way of living and drive to freedom and the family goes 'yeah, nah, I don't like the that Phizer bus, I'm going to wait for the Novovax bus.  You guys should too.   
That bus could be months away.  It's not even on the timetable.  I think, in that case, it's perfectly reasonable for the kids on the Pfizer bus to roar off down the valley, through the quiet streets of a locked down Auckland and make their way to the Waikato to pick up their locked down cousins there.   
The PM was speaking for the vast majority of exasperated people - both vaccinated and unvaccinated, who are ready to open up now.  And the very best thing she did was take the pressure off businesspeople, who would otherwise have had to police vaccination certificates and have lengthy negotiations with staff.   
Those in hospitality - an industry that has been hit so hard - were desperately looking for leadership like this.