Kerre McIvor: To the Janines and Jans, can we take a chill pill now?
Author

Publish Date

Thu, 16 Dec 2021, 1:31pm
Follow the podcast on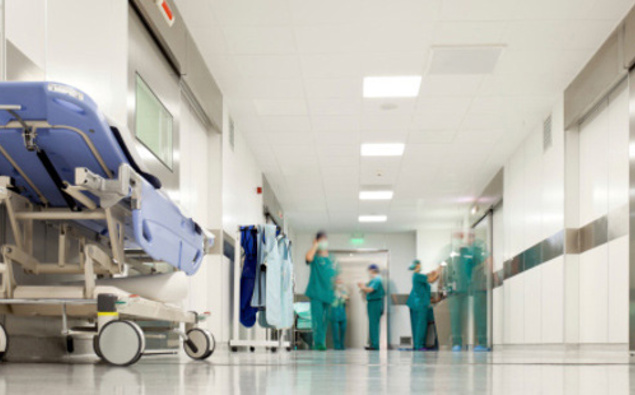 Kerre McIvor: To the Janines and Jans, can we take a chill pill now?
Author

Publish Date

Thu, 16 Dec 2021, 1:31pm
Remember the call earlier this week with Janine? If you were with me, you won't have forgotten it just yet. Janine was the one who said the hospitals were being overwhelmed with unvaccinated Covid patients who were denying other people the opportunity to receive treatment.  
And then we had the febrile Jan yesterday, who was terrified of latte-drinking Aucklanders, coming to the South Island because everybody in the little retirement communities that she lived in would end up dead. And I remonstrated with both women. One in strident terms. Yesterday, I was far more restrained.   
I said the hospitals were not being overrun with Covid patients. They might be overrun, but it wasn't with Covid patients. And I have also said time and time and time again, that if you get Covid all the stats, the chances are, the risk analysis is that you will be fine. Some people won't, and they are unfortunate. But the vast majority of people who get Covid will be fine.  
Well, that got the luvvies completely up in arms. And when Janine said I should be grateful to the Government for looking after us, that is when I lost my cool, but that was another day.  
Today, we're going to look at the announcement from Health Minister Andrew Little about extra funding for hospitals and thank heavens for that.  
You know it was a boost and funding across the country for all of our beleaguered hospitals. 36 hospitals to be upgraded. And a 644 million health funding boost. I'm not going to quibble. I mean, I think there could have been more money put into health given the years, and it's not this Government, it's successive governments of underfunding, but you know, yay, good for the funding.  
So, the announcement was made. Within the body of the press release was this quote from the Health Minister. Andrew Little said, "Throughout the pandemic there had never been more than 11 Covid patients in ICU at any one time." That's across the country. Never more than 11. Andrew Little said the vast majority of people who get Covid won't need to go to hospital, let alone need an ICU bed. Increasing ICU and high dependency unit capacity, said Andrew Little, is part of the wider plan to rebuild our health system.  
Now I'll just repeat that for the Janine's and the Jan's. It's what I've been saying all along. The vast majority of people who get Covid won't need to go to hospital, let alone need an ICU bed. Are we all going to take a chill pill now? Janine's and Jans around the country?  Those people who are terrified of vaccinated Aucklanders traveling to their part of the world?   
Of course, the vaccinations and the circuit Breakers of lockdowns were part of protecting the health system, but please can we just get a little bit of sense, common sense into the conversation.  
If you heard some of these callers.  Honestly, I had an email last night from a man who felt that Jan was a set up. The one from the South Island. He said you're just making up these callers. I swear to you, I'm not. There are people who are genuinely that fearful they're not looking at the numbers. They're not looking at common sense. They're not looking at anything, other than the "stay home, save lives" which was last year message, which was very effective at putting the fear of God into all of us and making us stay home, we don't need that message now. And the Prime Minister tried to turn that around and she's tried to give different messages to say that, yes, Delta is in the country, but with vaccinations, we should be fine. She was a victim of our own success. That fear mongering and the modelling, for God sake, that had bodies stacked on the side of the road like so many double burgers. You know it didn't, it didn't happen for a number of reasons.  
Andrew Little told Mike Yardley this morning that the announcement of 23 new intensive care and HDU beds was just part of the wider plan to rebuild the health system.  
So, yay for our health professionals. Yay for the different treatment.  
And again, this is something that's really annoyed me when people have tried to compare London and New York to New Zealand, different climates, different methods of travel, different living conditions. We're a vastly different country. When you've got people crammed together cheek by jowl in the middle of winter, then any virus is going to move far more quickly through a population than in the middle of summer where people aren't living on top of one another. The viruses don't have as much opportunity to spread. So, can we all please relax?  
For those of you who have been fearful, those of you who have been worried those of you have looked at the Auckland border coming up and thinking, oh dear God, I'm going to die. You're not. You're really, really not. If you do, it's incredibly unlucky and something would have taken you out anyway. Your number would have been up.  
Please can we just take a deep breath and thank you to Andrew Little for spelling it out so directly and yay to this Government for putting some money into the hospitals.  
Long overdue desperately needed. Should have been done earlier. Should have been more, but let's not quibble. It's Christmas.