Kerre McIvor: The protesters have made their point, now time to go home
Author

Publish Date

Wed, 16 Feb 2022, 12:40pm
Follow the podcast on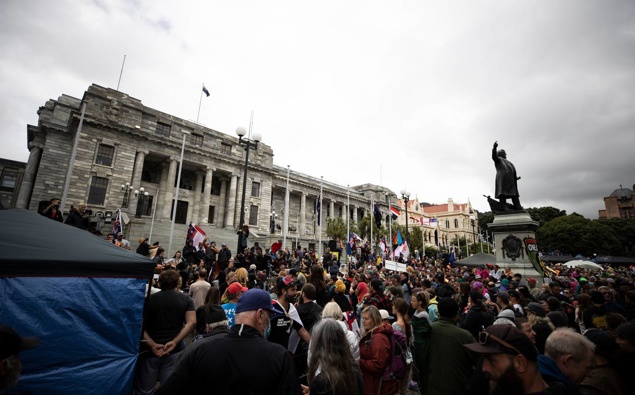 Kerre McIvor: The protesters have made their point, now time to go home
Author

Publish Date

Wed, 16 Feb 2022, 12:40pm
The protest at Parliament faces a challenge today as fed-up locals, university students, retailers and parliamentary staff have demanded that their right to freedom of movement, their right to attend lectures and their right to trade. 
These rights actually trump that of a group of people with various grievances who've been camped outside parliament for the last week. Yes, they have a right to protest. They do not have a right to impede the rights of others.  
As for the protesters demanding they will not leave until they've had contact with the Prime Minister or a member of the cabinet.  According to New Zealand Herald political reporter Thomas Coughlin, prime ministers don't usually come out to respond to protests, even when it's something they agree with.  He points out Jacinda Ardern didn't visit the climate strike protest despite climate change action being something she strongly supports. And he also points out there's the issue of the threats being made by some people, by an ugly element who do not represent all of the protesters.  
But the threats to hang her from her heels, and you know the usual nonsense, gives her a very good reason for staying away.  
Nobody wants to see violence and interestingly enough, it's mainly the two groups facing each other on either side of the fence that are both the groups who least want to see violence.  
The protesters and the police. I think it's fair to say the protesters have made their point. That mandates are harming people that mandates must have an end point, as Omicron makes its way through the community, vaccinated and unvaccinated.  
So, a week on, point made.   
Isn't it time you packed up your tent and went home before everything turns nasty?