Kerre McIvor: Public sector pay freeze rightly labelled 'bombshell'
Author

Publish Date

Thu, 6 May 2021, 3:42PM
Follow the podcast on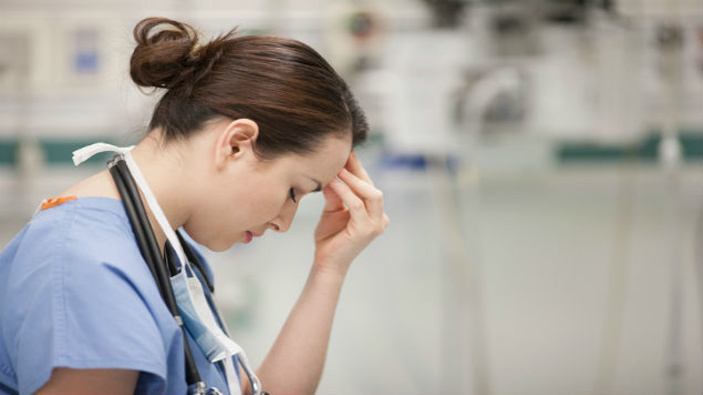 Kerre McIvor: Public sector pay freeze rightly labelled 'bombshell'
Author

Publish Date

Thu, 6 May 2021, 3:42PM
The Police Association have slammed the government's public sector pay freeze as an unacceptable bombshell, and I couldn't have put it better myself. 
Bombshell is right. 
Had we been warned that New Zealand was facing a period of belt tightening in the wake of Covid, had we been advised that we must all be prepared for a time of austerity as we pay back the awful cost of lockdowns, had the government not been handing out money hand over fist including 25 dollars extra per week to beneficiaries, increasing paid parental leave by twenty dollars a week and extending the period of paid parental leave.
Not to mention boosted the Families Package by 75 dollars a week, boosted the Best Start payment by 60 dollars a week for the first three years of a child's life, introduced a free period products scheme throughout our schools, if we hadn't been spending a million dollars a day on motels for the homeless, invested 700 million dollars into shovel ready projects which as it turns out aren't shovel ready.
If as recently as yesterday, the Finance Minister hadn't announced that he'd found damn near a billion dollars down the back of the couch. If they hadn't been shaking the Wellington Money Tree until it's damn near been stripped bare, then my loins would have been well and truly girded in preparation for a period of austerity. 
But, because this government has been so free and easy with the cash, because they have done what Labour government's traditionally do, and that is spend, this pay freeze IS indeed a bombshell. 
Public sector workers earning more than 60 grand, those are your front line workers doing the toughest jobs, can only expect pay increases in exceptional circumstances; those earning more than 100 thousand won't get a cent more over the next three years. 
Talk about a kick in the guts.  There's money for everyone it seems, except the workers.
Nope, they'll be off to Oz, as will any other public servant with transferrable skills.  
Look, spending is what Labour governments do, they build up the state sector. In Ardern's first government, the number of public servants increased 5.2 per cent to nearly 50 thousand.
They look after workers and beneficiaries, and primarily that's because National governments run down public departments and reduce spending. 
But to be all kind and generous with taxpayers' money, to give until it hurts, to bleed taxpayers until the pips squeak; and THEN to announce a pay freeze? 
Bloody hell. 
It's the stuff of the Muldoon days. Next thing, they'll mandate carless days when we'll all have to cycle to work one day a week to get some use out of the hundreds of millions of dollars they've spent on cycle ways. 
Take your Radio, Podcasts and Music with you