Kerre McIvor: Pharmac playing Casper the ghost
Author

Publish Date

Fri, 3 Dec 2021, 12:56pm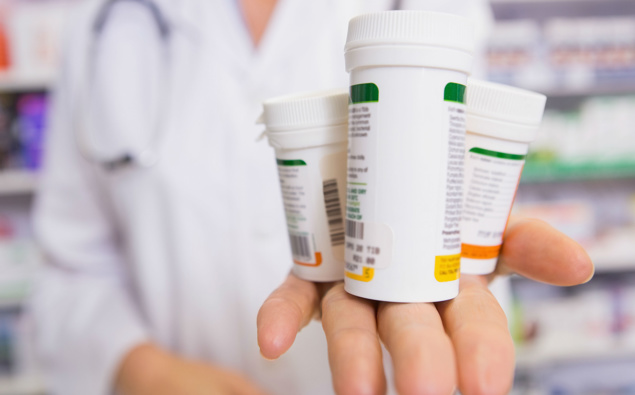 Follow the podcast on
Kerre McIvor: Pharmac playing Casper the ghost
Author

Publish Date

Fri, 3 Dec 2021, 12:56pm
An interim report of a major Pharmac review has slated Pharmac over its fortress mentality as regards sharing information and its poor progress in addressing equity issues.  
The review panel itself said it had been blocked from accessing information it needed, consequently making it unable to make meaningful comment about the performance of the agency.  
The Act Party says the whole process needs to start again, which is absolutely outrageous.  
You've been charged with doing a review. You need to know how Pharmac makes the decisions it makes, why it buys the drugs that does, why it approves funding for some drugs and not for others. But the agency won't work with you.  
How very dare it! I mean, it is supposed to be working for all New Zealanders. It's not doing a good enough job according to Labour. Labour had campaigned before last year's election to conduct a review into Pharmac. They love a review, but you know, in many cases it looks like they're needed.  
Pharmac's role is to decide which medicines to buy with government funding. The review was to look at timeliness, transparency, and equity of its decisions.  
So, the interim report was delayed for months. The Government says that was because of COVID-19. But what the actual panel says is that it found it very, very difficult to get the information that needed. It couldn't make any meaningful comment on Pharmac's performance. So, it's been running for months - And can't comment.  
Pharmac zealously guards information about a host of operational and financial matters, making it difficult to measure the extent to which it is meeting its objectives. Sack the lot of them! And put new people in. That fortress mentality, which seems to pervade the public health system, and indeed a lot of government departments, needs to go.  
They're supposed to be working for New Zealanders. Their decisions should be transparent. Sarah Fitt, the chief executive of Pharmac, was on the Mike Hosking breakfast this morning and said they're trying to be more transparent.  
Well, that's a bit piss poor, isn't it? Really? That's the best she can come up with. We're working on being more transparent. No, you're not actually, when you won't release information to a panel that's looking at your performance.  
ACT say Pharmac and the review needs to start again. Pharmac has obfuscated an independent government commissioned report. This is insulting to people who have lost loved ones due to their medicines not being funded. The report's a whitewash and the whole review process needs to start again, according to Brooke van Velden. And Andrew Little should be required to make Pharmac co-operate.  
I don't know if you are one of those who has a family member or if you yourself are desperately waiting to get a medicine funded through Pharmac. If you've had to sell your house will go into a given little page or fundraise desperately to try and raise the money needed to get a life preserving medication that isn't funded by Pharmac, but this really isn't good enough.  
This bunker mentality, this fortress mentality around the Ministry of Health, it's Pharmac, a number of other government departments. I mean at least, bless, the Kianga Ora chief executive came on and answered questions. The minister fronted up. There needs to be more of that. Even if they just parrot the party line it gives you an example to hear their caliber or lack thereof.  
And you have to front. It's a government agency that is supposed to be working for us. It's funded by us. The CEOs have made themselves unaccountable. And when they're criticised, they just parrot out the party line and seem to be impervious to any kind of criticism. They just keep on going.  
You're working on transparency. It's not that hard to be transparent. Just answer the questions. Give the people the information. Really not that difficult. How do you work on being transparent? 
You're not bloody Casper the ghost, learning how to be transparent. Little baby ghost learning how to make yourself transparent.  
It's pretty easy for a government department. A review panel knocks on your office door says can we have this information please? You hand it over. There you go. Easy, wasn't it?