Kerre McIvor: No surprise in Dalton and Team NZ following the money to Barcelona
Author

Publish Date

Wed, 30 Mar 2022, 12:32pm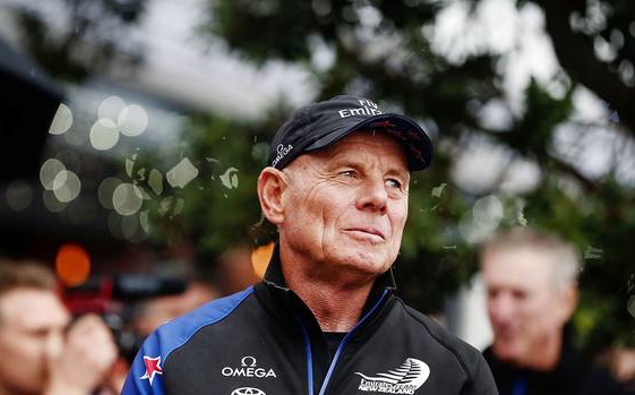 Follow the podcast on
Kerre McIvor: No surprise in Dalton and Team NZ following the money to Barcelona
Author

Publish Date

Wed, 30 Mar 2022, 12:32pm
It's all about the money, honey. And we would be fools to think otherwise. 
INEOS Team UK's budget for the last American Cup challenge was $210 million and the cost of mounting an America's Cup campaign gets higher and higher with every passing year. 
If you've got chump change, if you've got mates looking for coins down the back of the couch, sure you can mount a challenge. You are extremely unlikely to come close, far less win it. And so, as expected, Grant Dalton and Team New Zealand have followed the money and have elected to defend the America's Cup in Barcelona. 
It is and it always has been about the money. It's not 1995 any more people. When buying a pack of red socks made you a shareholder in Team New Zealand and you could bellow Sailing Away with gusto and pride.  
I take Grant Dalton's point, that if you can't attract the backers and you can't get the money, you can't get what you need to take the boat itself to the next level.  I think we're fine with the talent we've got and the sailors we've got, and the associated people involved in a challenge. But if you can't get that technology next level, then we're going to be downwind all the way. 
The writing's been on the wall for some time. Grant Dalton is a winner. That's what he likes doing. He needs big money for Team NZ to win. He wasn't getting it here. Have we missed a trick? 
I don't think so. I think we've funded these guys into their waterfront properties long enough. 
It would have been great. It was fantastic last time even in the midst of all the nonsense.  Grant Dalton made it very clear they need money to win. They will follow that money. They found a pot of gold in Barcelona. 
Will he parley that win should they do so and bring it home as a consolation prize for Kiwis? 
I wouldn't bet my red socks on it.