Kerre McIvor: Judith Collins is gone - once National can find an alternative
Author

Publish Date

Mon, 17 May 2021, 2:19PM
Follow the podcast on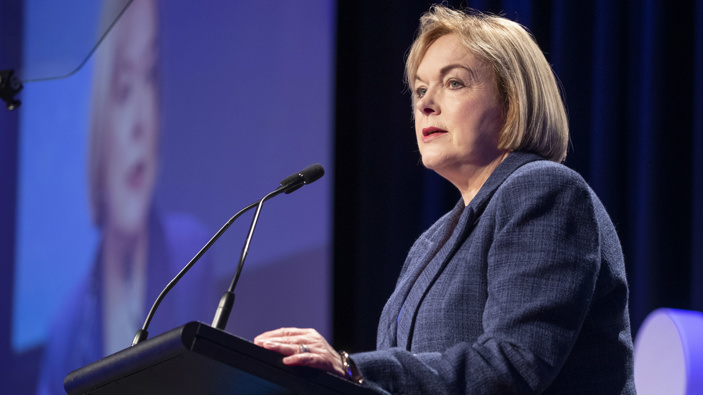 Kerre McIvor: Judith Collins is gone - once National can find an alternative
Author

Publish Date

Mon, 17 May 2021, 2:19PM
She might not believe the numbers.  She might claim that no-one in her party is out to roll her.  But National party leader Judith Collins would not have enjoyed hearing the results of the latest Newshub-Reid Research Poll that shows her falling even further in popularity. 
The latest poll shows Jacinda Arden streets ahead in the preferred PM stakes at 48.1 per cent, although she is down 4.5 percentage points, Judith Collins was at 5.6 percent, down 12 percentage points. 
Judith Collins says at this point in the election cycle she simply doesn't care.
But seriously how long can she expect to remain leader with those sorts of figures? 
Simon Bridges was rolled in part for leading National to a shocking low of 30 percent in 2020.  Judith Collins had an unenviable task leading a hapless hopeless party into the 2020 election but since that time she's failed to fire. 
She was a strong and powerful figure in Opposition but as leader she has been somewhat muted.  ACT is doing a better job leading the opposition although Chris Bishop and Nicola Willis are making inroads in their respective portfolios. 
The answer is if not her, who?  Until the National caucus knows the answer to that, Judith Collins is safe.  But once a viable alternative presents themselves, she'll be gone.
Take your Radio, Podcasts and Music with you