Kerre McIvor: I'm not expecting good news this afternoon
Author

Publish Date

Mon, 11 Oct 2021, 12:27pm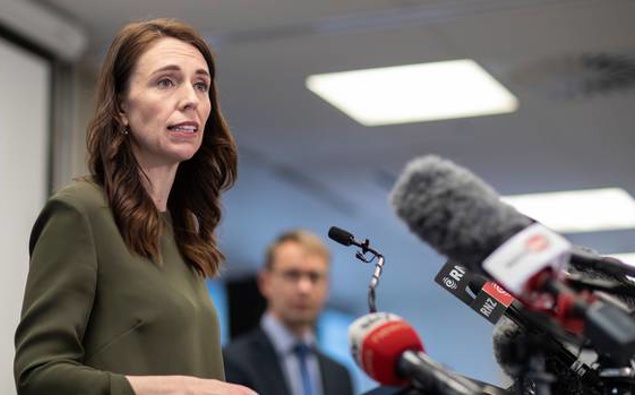 Follow the podcast on
Kerre McIvor: I'm not expecting good news this afternoon
Author

Publish Date

Mon, 11 Oct 2021, 12:27pm
D Day today on the announcements, and I don't think anyone's expecting good news - not with 60 community cases yesterday and more to come. 
It's not the number of cases of the Delta strain that is the problem - it's the fact that unvaccinated or people who are not fully vaccinated are more likely to end up in hospital and that's the problem. 
Good to see rates of vaccination picking up as the reality of having Covid in the community kicks in - although how you reach some people is beyond me. 
Take the Stuff story - they went into the suburb of Aranui, a suburb with one of the lowest rates of vaccination in the country and spoke to a number of vaccine resistant residents. 
One of them was a woman who looked like she had lived a full life.  She was puffing away on her ciggy, and enjoying a beersie of a sunny morning - and far be it for me to point the digit at anyone enjoying a beerise on a sunny morning. 
But she wasn't going to get the vaccine because I quote 'I'm scared it's going to kill me.' 
And the gangs - they're a bit hesitant because they don't know what's in it.  Since when have they ever given a fat rat's bum about what they put into their body or where indeed they put their body parts. 
 It is time for the authorities to get tough on people like the huckory moll who did the tiki tour of Northland with her dodgy mate.  Once she's out of quarantine, she can spend a bit more time staring at four walls - hopefully in a cell.  She's a criminal nuisance but hopefully she won't prove to be the Typhoid Mary of Northland - and hopefully her selfishness and callousness will be the spur some vaccine hesitant need to get the vaccine. 
As well as getting tough on rule breakers, the Government also needs to mandate vaccinations for essential workers, not rely on the employer to do their unpopular work for them. 
That would be one small thing the Government could do that would help out businesses without costing them a cent.  And the Government needs to let the South Island go - if they want to move down a level. 
 What is the point of everyone languishing if they don't have to?  Talking to my family on the Kapiti Coast, it made me aware of how quickly you become institutionalised.  They went away for the weekend, visited vineyards in Martinborough, went out to dinner in Greytown, their uncle took the kids to the swimming pools - bliss. 
And it seems utterly foreign and exotic sitting north of the Bombays.  The sooner we bring out vaccine passports the better - if we've been double vaxxed, let us visit loved ones in aged care homes.  Let us travel to other cities to be with family and friends.  Let us dine out.  Let us be like Sydney.
But again, because I've become so institutionalised, I really don't expect any good news, leadership or bright ideas.  I will be very, very happy if I'm proved wrong.