Kerre McIvor: How and why are we working on a former PM's suggestions on Covid?
Author

Publish Date

Mon, 27 Sep 2021, 1:57pm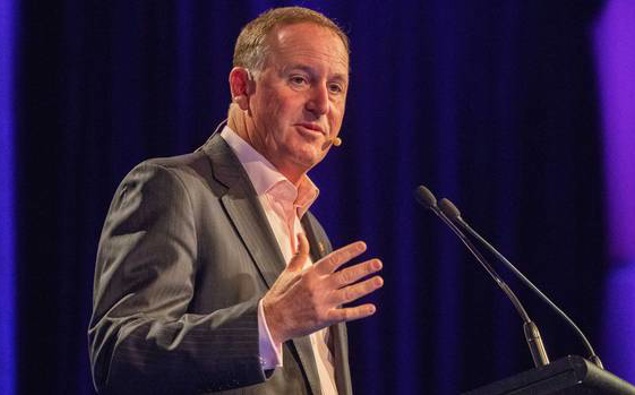 Follow the podcast on
Kerre McIvor: How and why are we working on a former PM's suggestions on Covid?
Author

Publish Date

Mon, 27 Sep 2021, 1:57pm
Sir John Key has come out over the weekend, slamming the government's slow response and lack of initiative from ministers over the slow rate of vaccination, MIQ and the use of fear to control the population.  
Both Sunday papers carried his opinion piece and this morning he spoke to the MHB.
The PM has responded that the government is already working on some of the suggestions from the former PM - but seriously, how and why are we working on these measures?  
It's such an utterly reactive response when we've had the benefit of seeing what has happened overseas and what has worked.  
The saliva tests for instance - you may have read Vererena Frederika Hasel's piece in the Herald.  
A German psychologist who lives in New Zealand, she went to Germany to visit family and friends in May of this year.  
And far from being a place ravaged and devastated by Covid, life was pretty much back to normal.  
Like everyone else, we were entitled to a free rapid virus test every day. 
So we started our days with a visit to a testing centre in our neighbourhood, joining people who turned up in their gym clothes because they were just about to go on their morning run. 
Thirteen thousand testing centres had opened up all over the country, all of them fully funded by the government. 
We received the test results within 15 minutes on our mobiles.  
New Zealand on the other hand feels frozen in time ever since I returned.
Eighteen months into the pandemic, the government has not introduced the tools that have proved effective in stopping the spread of Covid-19 in other parts of the world.  
The government still owes the public an explanation for why the vaccine rollout has been so maddeningly slow. 
It has never explained this nor has it apologised for it. They even claimed everything was going according to plan. 
The reality is: If people had been vaccinated sooner, this long Auckland lockdown would have been averted.
Experts who act as advisors to the government have been a bit smug. 
Sir David Skegg accused other countries of having let New Zealand down.
They could have gone down the elimination path but they chose not to, he said. 
But it is not as easy as that. 
Not every country is an island or is able or willing to close its borders. 
I am actually having a very hard time accepting the border closure here.  
So add this voice of reason to that of Sir John Key's, to Sir Ian Taylor's, to Rob Fyfe's - these are not people who are mad granny killers, who want to throw New Zealanders to the wolf of Covid.  
They just see a government who does not seem to be able to pivot the way it has asked businesses to do, a government that is bereft of ideas, that is anything but transparent and that only knows one simplistic way to manage a crisis.  
And that's to shut everything down.