Kerre McIvor: Do you need a union to get paid what you're worth?
Author

Publish Date

Thu, 9 Dec 2021, 1:06pm
Follow the podcast on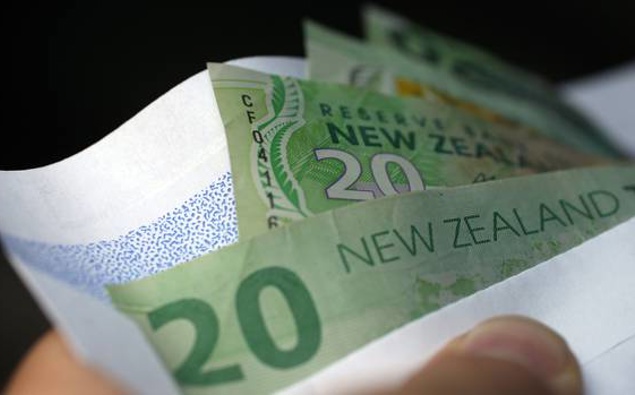 Kerre McIvor: Do you need a union to get paid what you're worth?
Author

Publish Date

Thu, 9 Dec 2021, 1:06pm
New Zealand is a nation of small and medium businesses. 97 percent of all firms are classified as SMEs. They account for 28 percent of employment and contribute more than 1/4 of New Zealand gross domestic product. It has never ever been easy to be a small to medium business owner. These days I don't know how you're all surviving, what with lockdowns vaccine issues for both staff and customers, the extra holidays that have been introduced, the extra leave allowances.  
Now we have the fair pay agreements. In principle, the aim of sector wide agreements is to strengthen bargaining power for workers, and regulate things like base wages, working hours, overtime penalty rates - this comes from human resources directors. We've been looking at them across different countries, so that's what they're intended to do. Just like the old unions used to do.   
Under the system, a union would be able to begin the process with the agreement of 10% of the workforce or 1000 employees, and that would begin a period of bargaining between the union and the peak body representing employers within that industry. If both sides agree on the terms of the fair pay agreement, it will go to a vote among employers and employees. A simple majority from both groups as needed before the agreements ratified. If it fails, bargaining begins again, but if it fails twice, the Employment Relations Authority will be called in to make the final decision.  
Now the Government says FPAs are needed to create a stronger ground floor for wages and prevent businesses from undercutting their competitors by paying staff less contributing to a low wage, low value economy, which many believe has happened as a result of great deal of immigration within these country, and unscrupulous employers underpaying migrants who desperately need the job. So, people who are paying their employees fairly can't win the contracts because they're being undercut time and time again.  
However, is the FPA too much of a blunt tool? To rectify that situation, business groups believe FPAs will strangle employers, hampering their ability to hire new staff and grow, if they can't afford the industrywide pay rates.  
Business New Zealand has confirmed it's refusing to be the Government's nominated partner in implementing the national pay agreements. Business NZ CEO Kirk Hope told Mike Hosking on the Mike Hosking Breakfast this morning that the FPA, the Fair Pay Agreement, should not be called an agreement at all.  
I'd be interested to find out what you think on this, to the SMEs I think Kurt was talking about an employer in Te Awamutu who might have to pay the same rate as somebody in Auckland, and there's no kind of flexibility around conditions and around pay.  
So that I would have thought that might be difficult for employers, but it also might be difficult for employees who want a little bit of flexibility in perhaps the hours they work, how they work, do they do some from home, some from the office, and in that case, you negotiate a different pay rate.  
Do we need that kind of blunt tool? I know there have been cases because people have told me so of people being able to undercut those employers who pay their employees good wages. Unfortunately, there are always going to be customers and consumers who just go for the cheapest deal. They won't ask the questions that really need to be asked. Are your employees getting the living wage?  
And hospo and construction, in just about all of the trades, you will find unscrupulous employers who are not doing the right thing by their employees. They're the minority, but it happens. And the good employers miss out. Because, of course, the unscrupulous ones are cheaper. Is the FPA going to fix that though? Or is it going to create more problem than it solves?   
The unintended consequences of what the Government legislates for and brings in as a way of fixing a problem, seems to cause of many more than it solves in this tight labour market.  
If you're an employer, aren't you having to pay top dollar anyway to get the staff you need for your business at the moment to stay afloat or to thrive? Aren't you having to provide benefits, inducements? And at the very least, good money to get staff, and if you're an employee aren't you able to command that?  
Surely you must know that there is a very tight labor market right now and that will continue for some time. Certainly, this Government is not going to bring in a whole bunch of eager workers. They weren't even bringing in the intensive care nurses who wanted to come here for heaven's sake or fast tracking them. If you're an employee, do you believe you are getting a fair wage? 
If you're working for the man or the woman, are your paying conditions fair, or do you need this kind of collective bargaining agreement, the power of the many behind you to have the confidence to ask for what you believe you deserve? 
You know, once unions became voluntary, people didn't join them. They didn't feel they were getting bang for their buck. And the unions have grizzled about this ever since, for years, nobody wants to join our club. 'Cause it sucks. It's a really dumb club. And we pay a whole lot of money to be in your club and we don't get anything out of it.  
People wanted to be able to negotiate their own working conditions and their own pay.  
And they didn't necessarily want to get the same pay as some lumpen idiot next to them, who devalued the productivity in the team rather than added value to it?