Kerre McIvor: Do we really all want to aim for mediocrity?
Author

Publish Date

Wed, 1 Dec 2021, 12:00pm
Follow the podcast on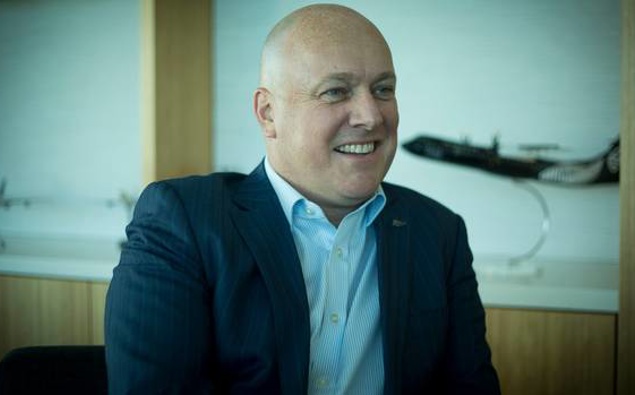 Kerre McIvor: Do we really all want to aim for mediocrity?
Author

Publish Date

Wed, 1 Dec 2021, 12:00pm
When did it become a crime to own property in this country? Or indeed, when did it become a crime to be successful in this country? The attempt to destabilize the leader of the National Party has begun.   
For a start, it was the religion and then that segued into his ownership of property. Remember the furor over Todd Muller's MAGA cap? He collected American political memorabilia and as a politician he displayed it.  The cap was alongside Hillary Clinton badges, Obama banners and the like, but all any critics focused on was the MAGA cap and thus began the pile-on for Muller and he was gone before anyone had learned how to pronounce his last name.   
And thus it has begun again. I hope for Christopher Luxon's sake, he is made of sterner stuff.   
In the numerous interviews he did yesterday, he was quizzed time and time and time again on his properties, first on Radio New Zealand then this is One News Political Editor Jessica Mutch McKay followed by Newshub Political Reporter Jenna Lynch.   
Stuff are leading with the capital gains Luxon has made on his properties as well. Really?! Can you not care about affordable housing for all New Zealanders if you own property? No wonder people think the media is biased in this country and pro the government when that's the focus of the questioning.   
If you're at all interested in whether MP's own properties and how many they own, the information is all there for you with a quick Google. They have to declare what they own. So many of Labour's Maori MPs have interests in multiple properties, mainly because of their shares in Maori land blocks. Does that matter? Do you care?   
If Luxon didn't own his apartment in Wellington, he'd be using taxpayer money to rent one, just as the other MPs do and have the right to do. If you don't own your apartment, you take money from the taxpayer to rent one.   
I really am interested to know whether you think being successful in this day and age or being an owner of multiple properties rules you out of public office.  Does it make Luxon difficult to relate to? And I ask this because I really am interested.   
I own properties. Well, the bank owns more of them than I do.   
I'm like Christopher Luxon and I'm, you know, he's probably had the great for good sense and financial nails to have the mortgage free and focused on that, so I none of them is mortgage free.   
I didn't even dream of owning a home until I was in my early 30s. I understand the importance of home ownership and the benefits it brings for individuals in society. I support the building of more houses, even if it brings down the value of mine. I know I have a good job and that I've been able to capitalize on owning one home to be able to get another, and I feel very fortunate. But I want everybody to have that possibility and potential. And I'm sure that's what Christopher Luxon wants as well.   
And what is wrong with being a highly paid successful businessman or woman?  
I wouldn't want to be running in New Zealand. I have no desire to do it. Even if I had the skill, do we really all want to aim for mediocrity? Is that basically where we're going?   
I remember a caller telling me before a general election that he was a blue-collar worker, but he wouldn't be voting for Labour as it didn't intend to be a blue-collar worker for the rest of his life.   
That sense of aspiration seems to be a thing of the past. We all seem to have adopted the Cullenism of sneering at rich prick's or prickettes. Is it because the gap between the wealthy and the poor has never been wider? That for those who are struggling, it seems an impossible dream just to be able to pay the rent far less own one property. Shouldn't we all be focusing on raising everybody up, not tearing down the ones who are successful?   
You know, I really scratched my head on this one. Is it a bad thing to own property?   
That was something I always dreamed of, I always hoped that one day, you know I dared to dream I might have two - a house to live in and a house at the beach.   
That used to be the New Zealand dream and I never ever sneered at anybody who had that.   
When did we become a nation of mediocre, sneering, sniveling individuals who would rather tear successful people down then build those at the bottom up?!