Kerre McIvor: Can we not have a Three Strikes rule for Kāinga Ora?
Author

Publish Date

Tue, 16 Nov 2021, 12:44pm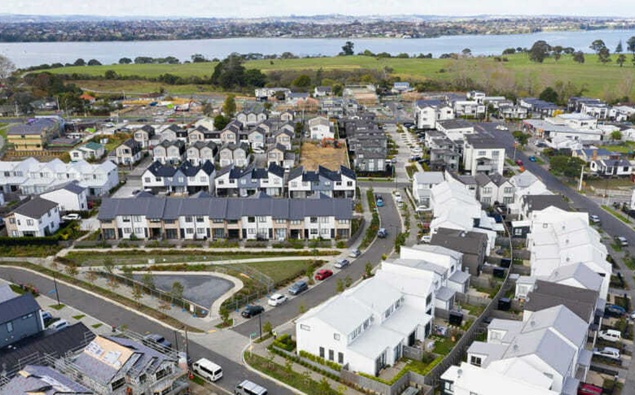 Follow the podcast on
Kerre McIvor: Can we not have a Three Strikes rule for Kāinga Ora?
Author

Publish Date

Tue, 16 Nov 2021, 12:44pm
I touched on this yesterday - stories coming out from people whose lives are being made misery because of anti-social Kāinga Ora tenants who are being protected at the expense of good law-abiding citizens.   
In Avondale, a suburb of Auckland, a couple say they are at breaking point because of their Kāinga Ora neighbour.  72 noise complaints have been made against the woman in just seven months, and residents in the neighbourhood say screaming and fighting is also a problem as well as the woman's visitor, an intimidating and threatening patched gang member who's a frequent visitor.   
Then you have two pensioners living in a Kāinga Ora property in Whangarei who say they've had death threats from their neighbours - one of them a patched gang member - who allegedly threatened to slit the 82-year-old's throat and watch him bleed out.   
And I told you about the Papakura man yesterday who was so fed up with the violent and abusive behaviour of his state house neighbours he sold his property and moved to the South Island to protect his family. 
And Kāinga Ora's response to complaints from existing law-abiding tenants?   
That THEY be moved from their homes - that THEY be forced to leave the neighbourhood because, apparently, an internal policy exists that prevents the agency evicting difficult tenants, to prevent them being recycled through emergency and transitional housing at further cost.   
And presumably so that the housing numbers don't look worse.   
There are 24,000 people waiting for a home to live in - enormous numbers, and most of them would be grateful for the opportunity to have a roof over their head.   
So why can there not be a 'three strikes and you're out on your arse policy' with Kāinga Ora?  
How is it that police can be called at least 50 times to a home - as was the case with the Papakura property - and still the tenants are allowed to stay?  How can people trash their state house homes and still be allowed to live in them? 
I get that some people are very high needs - that they have in effect been raised by wolves and struggle to fit into civilised society. But how are they going to learn what the rules of civil society are if they are excused appalling behaviour and implicitly told to continue what they're doing.   
That crime does in fact pay?  
Yes, they may well end up in transitional housing - but that means somebody in transitional housing right now can get a home of their own who may well appreciate it more.