Francesca Rudkin: We need to be better with infrastructure
Author

Publish Date

Fri, 27 Oct 2023, 12:24PM
Follow the podcast on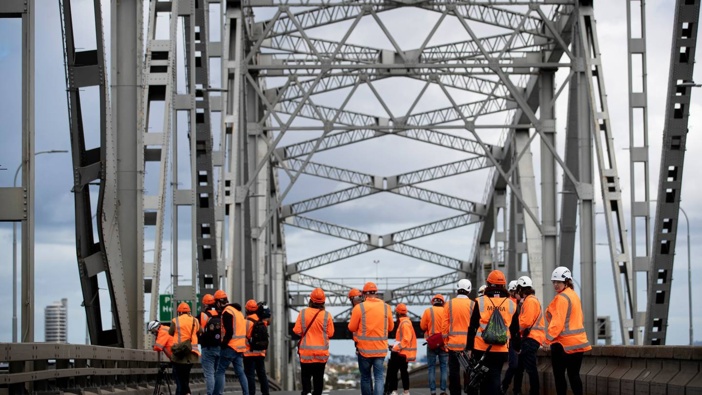 Francesca Rudkin: We need to be better with infrastructure
Author

Publish Date

Fri, 27 Oct 2023, 12:24PM
A very simple headline grabbed me this morning: 'We Need to get Better at Building Stuff'. 
Man, do we ever!  
It was the headline of an opinion piece by Josie Pagani in The Post about getting infrastructure moving in New Zealand. At the heart of her piece was a new report by Infrastructure New Zealand that looked at the quantifiable costs associated with around the timing, scope, and funding for New Zealand's infrastructure pipeline, and how a more certain pipeline might benefit the infrastructure sector.  
So, they discovered that 13.5% and 26.5% savings could be achieved on infrastructure projects through streamlining delivery, which could see between $3.2 and $4.7 billion more a year being delivered. 
Basically, if we get more organised, if we create long-term pipelines that see us, and commit to infrastructure developments that are not affected every three years when a new government comes in, if we get a better system in place for prioritizing what needs to be done, if we are more open to new ways of funding them, and we make it easier to get these projects consented, then maybe, just maybe, we might get better at building stuff. And who doesn't want to build stuff? We also want to fix stuff. Those potholes, for example! 
It sounds a breeze, but we've really struggled to make infrastructure in New Zealand a bipartisan issue, which is a shame because it's something that we all benefit from. There was only so much longer we can talk about the crumbling pipes in Wellington, the poo currently flowing into the Hauraki Gulf, humming and aahing over light rail, closing the Auckland Harbour Bridge because the winds are up, closing railway lines for years for maintenance.  
If you've been to Asia at any point over the last few decades, you will see nations with completely different approaches to infrastructure. I can remember being in Hong Kong as a teenager and the evening we arrived I looked out the hotel window and saw a road dug out with new pipes going in. The next morning, I looked out the window and all I saw was a new road. I thought I'd imagined the whole thing, and we've all got stories like this, haven't we?  
And while we have different work conditions here and restrictions on when we can work and have to think about the neighbours, there is room for improvement. It shouldn't take 40 years to get the Waikato Expressway built, which is frustratingly being re-sealed in parts at the moment, or 70 years to get Transmission Gully built.  
Councils do have 30-year infrastructure plans. They know what is required of them to deal with growing populations, just not how they're going to pay for them.  
So there's no doubt that we need something along the lines of a 30 year pipeline plan so the whole country knows that we'll be ready to deal with the infrastructure that's going to be needed when we need it. 
Take your Radio, Podcasts and Music with you