Francesca Rudkin: Does this make a mockery of the justice system?
Author

Publish Date

Fri, 20 Oct 2023, 1:54PM
Follow the podcast on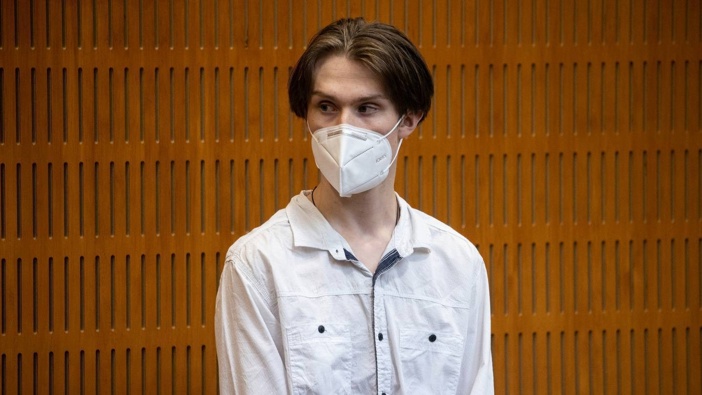 Francesca Rudkin: Does this make a mockery of the justice system?
Author

Publish Date

Fri, 20 Oct 2023, 1:54PM
Yesterday we learned that a young driver, jailed for killing five of his teenage mates in a horror car crash near Timaru, has been released from prison.  
You will remember this story. Parent or not, this is this tragic story that hit a nerve with all of us. It was just such a sad waste of young lives, families destroyed, and a community torn apart. Just a horrible, horrible story.  
The young driver, the only survivor of the crash, pleaded guilty to five charges of dangerous driving causing death. He was jailed for two years and six months. He was 19 years old at the time of the crash. He had been drinking alcohol and had obtained a restricted licence just three days earlier, and one of the victims was in the boot of the car.  
At the time, the families of the five teenagers aged between 15 and 16, they were pleased to see the driver jailed, but felt 2 1/2 years was not long enough. The sentence, which took place in June 2022, considered the aggravating factors of the case, but discounts were also taken into consideration. 25% discount for the early guilty plea, 15% for youth, 10% for remorse and 5% for good character. You can understand how the family felt 2 1/2 years was not long enough.  
Last month, the Parole board heard that there was no further treatment available to this young man in prison. He was assessed as low risk of reoffending. He had a good release plan in place and showed remorse apparently, as this was second time round that he'd been through the parole system and so has been released on parole. And it was no surprise that last night one of the fathers of the deceased said it was a system about the living, not about the dead.  
The sentencing of this young man and his release is not going to have any impact on the outcome and that is that those young boys are never coming back. But those victims need to be considered, their families need to be considered, and only those in a situation such as this, who have lived through a tragic situation like this, can tell us the impact of the sentence and the parole on them. It won't take away the pain, but I'm sure it goes some way to offering some comfort.  
Obviously, we will all be thinking about the role of discounting and sentencing in general and the parole system. If discounting can play a part, then surely parole should not be an option until a longer length of the sentence has been fulfilled. The restrictions on this young driver, they're good. He's not out living a free life. The consequences of his actions will still weigh on him. In place until the end of 2024, he is subject to a curfew from 9:00 PM to 6:00 AM daily. He will have electronic monitoring in order to monitor this. And once this curfew expires, he must reside at an address approved in writing by a probation officer. 
Until December 2024 he's banned from entering the Timaru or Temuka districts and the eastern suburbs of Christchurch without permission. He must not possess, use or consume alcohol or controlled drugs. He's got to attend alcohol and drug and psychological assessments. He cannot have any contact or associate with any victim, and he cannot drive. He cannot be in the possession of, or have an interest in, a motor vehicle, so they have put quite a lot of restrictions on him.  
So, being out of prison in the community, being monitored like this, under these restrictions, is it possibly a better way to rehabilitate this young person to make sure he goes on to be a good man? Or maybe like one of the parents said, honours her son and the other boys by being the person that makes change, that teaches people about the dangers of drunk driving.  
Then maybe the system, even if it does work in favour of the living is a good way forward. Or does releasing this young man just a year into his sentence, pretty much make a mockery of the system. I believe it probably does. 
Take your Radio, Podcasts and Music with you