Francesca Rudkin: A sensible reshuffle from the Prime Minister
Author

Publish Date

Tue, 14 Jun 2022, 12:33pm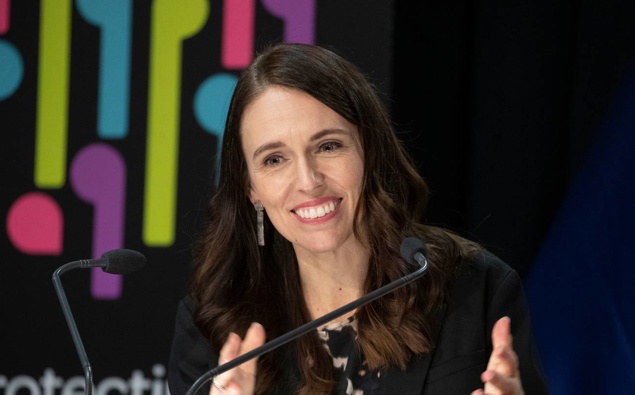 Follow the podcast on
Francesca Rudkin: A sensible reshuffle from the Prime Minister
Author

Publish Date

Tue, 14 Jun 2022, 12:33pm
A minor shuffle eh? Not quite so much.
There was more on offer at yesterday's press conference than expected; actually, the announcement was pretty sensible. It's a good time for the Prime Minister to be making sure the right person is in the right job, shift the Opposition's focus by moving along a few folks, and attempting to arrest a slide in the polls.
The shuffle was instigated by a couple of resignations, and the timing couldn't have been better for the Prime Minister.
Minster for Immigration and Broadcasting Kris Faafoi announced he was leaving to spend time with his young family. He'd had wanted to resign at the last election but Ardern had convinced him to stay on, taking on portfolios undergoing major reform in broadcasting and immigration.
I don't think it was a secret that he was keen to move on, especially when the man who was once regarded as the Minister of Everything went AWOL during Covid, and moved slowly to deal with immigration issues. Michael Wood picks up immigration, and let's hope he hits the ground running, and brings some relief for the many sectors crying out for migrant labour.
Speaker of the House Trevor Mallard has also resigned, ending a 35-year parliamentary career in August to take up a diplomatic post in Europe, a nice reward for some average behaviour of late. This is good timing for the Prime Minister, in a recent poll only 17 percent of New Zealanders thought he was doing a good job, and after the headlines about false sexual assault claims and unhelpful antics over dealing with the Covid protest, this is nice neat solution for the Government.
Chris Hipkins, who is fast becoming Labour's fix it man, takes over Police and passes Covid-19 Response to Ayesha Verrall. We now have a person with a criminology degree in charge of the police – not a bad idea, but Hipkins' ability to manage complex portfolios, deal with opposition, and communicate well with media might be more behind this move rather than a degree he did in the late 90's.
Basically, he's competent.
The Prime Minister said that she felt the focus for the police portfolio had changed since 2020, and the focus on what was needed for police now had been lost, but added that Poto Williams is a capable minister and retains her confidence, and stays in Cabinet as Conservation and Disabilities Minister.
Hipkins is very fond of his education portfolio, but to free him up a large part of his education portfolio will go to Associate Minister Jan Tinetti – who as a former principal and teacher seems to have a good handle on the job.
It's also worth noting Poto Williams lost the Building and Construction portfolio which has been handed to Megan Woods, who is the Minister of Housing. Things are not settling down in the construction sector, and this could be an issue leading into the election next year. Best to move the portfolio into more capable hands now.
This reshuffle is a sign of things to come. A chance to give talent an opportunity to step up and shine before the Prime Minister undertakes a major reshuffle at the beginning of next year. It is unlikely Labour will have a caucus of 65 MPs next election, so it's also important for the party to make sure their best talent will be retained.
Those given the nod are Kiri Allen, who picks up Faafoi's Justice portfolio and Adrian Rurawhe who has been nominated as Speaker. Kieran McAnulty becomes a Minister outside of Cabinet with a focus on regional issues - picking up Emergency Management, Racing, and associate minister for Local Government assisting Nanaia Mahuta with Three Waters. He's a good choice, and no doubt will be out and about around the country selling this infrastructure policy in an attempt to get it back on track.
As I said, these seem like very sensible appointments, but whether any of these politicians are up to the job depends on results, so it's a 'wait and see' situation.