Auckland Business Chamber reacts to Government's resurgence plan
Author

Publish Date

Fri, 22 Oct 2021, 1:08pm
Follow the podcast on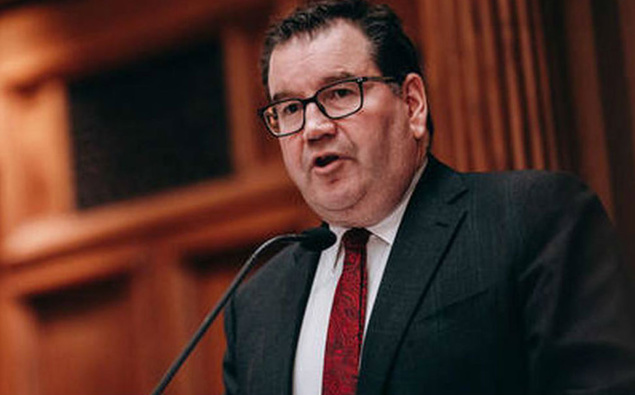 Auckland Business Chamber reacts to Government's resurgence plan
Author

Publish Date

Fri, 22 Oct 2021, 1:08pm
An enhanced business support package has been unveiled as the country transitions to the new Covid-19 protection framework. 
It was announced alongside that New Zealand will move to a new "traffic light" system when District Health Boards have 90 per cent of its eligible population vaccinated. 
When each DHB hit this target, the new framework would come into effect. 
The traffic light system makes use of vaccine certificates. 
Businesses will be able to continue to operate at each of the risk levels, and each setting can be used in a highly targeted and localised way, Prime Minister Jacinda Ardern says. 
In a suite of announcements that establish a pathway out of restrictions, the Government is also providing up to $940 million per fortnight to support businesses through the challenging period, particularly those in Auckland. A new $120m fund has also been established to help lift Māori vaccination rates. 
Finance Miniter Grant Robertson said the resurgence support payment will be doubled, up to $43,000. 
The first applications will open on November 12 and be paid fortnightly rather than every three weeks. 
He said the decision was made to use this payment because it was flexible and could be implemented quickly. 
The wage subsidy was still available using the current criteria. 
The cost of both schemes is estimated to be $940 million per fortnight. 
There will also be a $60m package for the Regional Business Partner Programme and mental health support. 
Businesses will be able to apply for up to $3000 worth of advice and planning support, and then receive up to $4000 to implement that advice through the established Regional Business Partners programme. 
As part of the package, $10m is available for mental health and wellbeing support through a programme to be designed with the Employers and Manufacturers' Association and Auckland Business Chamber of Commerce. 
Robertson said more support will also be available for low income workers from November 1. 
Cabinet will also discuss more support for those most vulnerable. 
There would also be a transition grant for Auckland businesses when they move into the new traffic light framework. 
It will target the most affected businesses, but Robertson warned that businesses that chose not to use vaccine certificates might not be eligible. 
Other support might be available for businesses in the event of local lockdowns. 
"Please get vaccinated," Robertson said. 
- by Derek Cheng, NZ Herald