Kerre Woodham: What does Winston want?
Author

Publish Date

Mon, 6 Nov 2023, 12:02PM
Follow the podcast on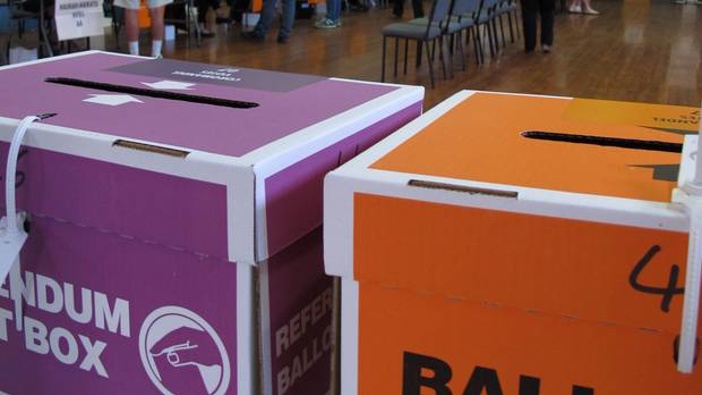 Kerre Woodham: What does Winston want?
Author

Publish Date

Mon, 6 Nov 2023, 12:02PM
I wasn't expecting to come home to a fully formed functional government. 
After all, the results of the specials were only announced on Friday and there are still a couple of electorates where it is absolutely worth going through and counting the votes again.   
As expected, National lost two seats after the count of special votes, while Te Pāti Māori gained two, and the Green Party has gained another.   
The margins in some electorates are in the single digits: 
- Te Pāti Māori candidate Takutai Tarsh Kemp won the Tāmaki Makaurau electorate by just 4 votes over Labour's Peeni Henare. 
- Labour's Helen White beat National's Melissa Lee in Mt Albert by just 20 votes  
- And Labour candidate Rachel Boyack won Nelson with a majority of 29 votes over the National candidate Blair Cameron. 
Melissa Lee and Blair Cameron have indicated they may request a recount and really, why wouldn't you if you were them?   
But nonetheless whatever the results, Christopher Luxon and David Seymour and Winston Peters are joined together in an uncomfortable throuple and they're just going to have to deal with one another.   
Not the result Christopher Luxon wanted, but then it's not up to him to dictate the makeup of Parliament.  It's up to the voters, and this presumably is what they wanted.   
Winston Peters has been around.  This is not his first rodeo.   
So he'll be looking to parlay his 8 seats from 6.08 per cent of the votes into a shiny baubles and pretty trinkets - mainly for himself but no doubt he'll be looking for a few pieces of costume jewellery for his MPs. 
LISTEN ABOVE
Take your Radio, Podcasts and Music with you